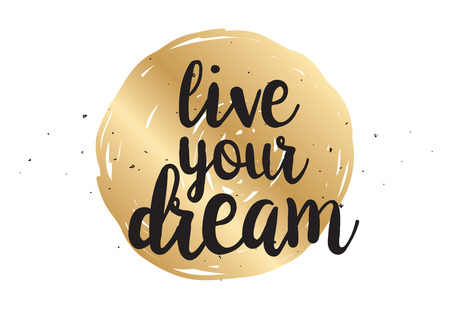 I've always believed my children should try their hand at whatever interested them. I wanted them to find their passion—something to do with their lives that would make them feel fulfilled, excited, and joyous on a daily basis. I wanted them to find careers that allowed them to live their dream as well as achieve their potential.
My son found his passion early: dance. He knew from the time he was three years old that he wanted to become a professional dancer. Now he lives his dream every day; he is a member of Dresden, Germany's SemperOper Ballett company.
It was my dream to become a writer and author. I live that dream daily as well. I have 20 published books, three of which are traditionally published, and nine Amazon bestsellers. I have successful blogs, and occasionally write for publication.
Make Your Dream Real
Are you living your dream?
Yes? Kudos to you!
No? Then it might be time to rethink your career choice or the decisions that have helped create your current life experiences.
As a young child, I dreamed of becoming a writer. Today, I constantly clarify my dream. I spend a lot of my time writing, but I could be spending more time on this activity. … I also dreamed of transforming people's lives by speaking and coaching, and I do more and more of that all the time. But I always look for ways to perfect my dream and bring it to life so I can live it fully.
I also take steps to make that dream real.
I don't want to work. I want to have a career—and one I love. That's what I want for my children. That's what I want for you.
Evaluate Your Current Life
Take the time to evaluate your career on a scale of 1 to 10. Would you give it a 10? Is it perfect? Are you living your dream?
What about other parts of your life? How would you rank them on a scale of 1 to 10? Do any areas of your life rate a 10?
If you didn't score a 10 in any of the areas, you aren't alone.
Reality Check
Just because my son is living his dream or his dream career, does not mean he is always happy. And the same goes for me. I can't give my career a clear ten score.
Surprised?
The truth is that you can live your dream and find yourself with aspects of it that don't represent a dream come true. The same goes for other areas of your life.
I love what I do—being an author, speaker, and coach. However, there are other things I must do daily, like social networking, promotion, and customer service, that don't always feel dream-like. I'd rather be writing or learning something new about which to write. I'd rather be coaching clients and helping them find transformation and create what they desire or speaking to an audience to inspire them to positive and meaningful change. I'd rather have more free time…
Bring Your Dream Life to Life
There are ways to make adjustments so you only do what you love. For example, you can hire a virtual assistant to manage the parts of your career you prefer not to take on.
But first, you must have a clear vision of your dream. Second, you need to know what must change so you can live your dream. Third, you must decide to change and follow that decision with action.
Get clear about what's not working or what you don't like in your life. Then decide to create change or make a different choice. Choose to build your dream in any area of your life. Then take action to do so.
Dreams don't typically come true or become real on their own. They require you to do something to help them come to life. You must:
Conceptualize your dream.
Take action to create your dream.
Refine your dream.
Live your dream.
Do you live your dream? Tell me in a comment below about how you do so.

Certified High Performance Coaching
can help you generate the mindset, character traits, and habits to help you achieve the results you desire. It supports you becoming more clear, courageous, energetic, productive, and influential in all areas of your life.
To set up a 1-hour FREE High Performance Coaching session, click here.
Sign up for 12 Certified High Performance Coaching sessions and receive a
FREE ticket
to Brendon Burchard's next
High Performance Academy
(value $997). It's your time to master your physiology, psychology, productivity, influence, presence, and purpose so you can fulfill your potential and purpose and live more fully. (Ask me about the
Bonus Author Career Plan or Your Sacred Text sessions
—each one valued at $997—my Certified High Performance Coaching clients receive as well.)
Copyright: pa3x / 123RF Stock Photo