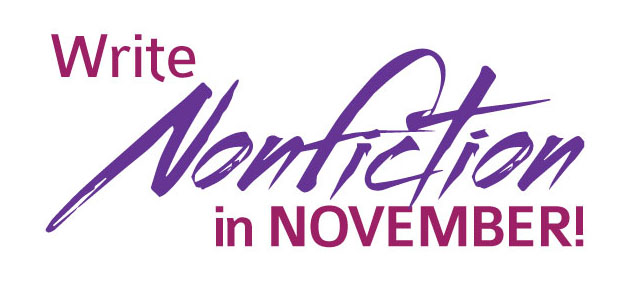 Lack of preparation is the number one reason aspiring authors don't finish their Write Nonfiction in November (WNFIN) Challenge projects.
But you can avoid this pitfall.

Join the WNFIN Prep Program, and receive the support, tools and instruction you need to get ready to start...and finish...a nonfiction writing project in 30 days.

When you join the WNFIN Challenge Prep Class you receive:

4 coaching sessions (training + Q&A)


3 checklists

High-performance tips and strategies to help you writing fast and effectively

The tools to help you succeed at the WNFIN Challenge

A free ebook: The Write Nonfiction Now Guide to Writing a Book in 30 Days
Coaching sessions are by teleseminar line and will be in a Q&A format. During sessions Nina Amir will provide support, tips and strategies to help you prepare for the WNFIN challenge.
Calls will be held on Monday, October 2, 9, 16, and 23. 
Each session will run from 12-1 p.m. Pacific Time.

Please note: There is also a bonus call on Friday October 6 at 12 p.m. Pacific Time.
WNFIN Preparation Program
Non-NFWU Members: $147
NFWU Members: FREE
You can join the Nonfiction Writers' University for a trial price of $1 for the first month (normally $37 per month) by clicking here.