What Can I Help You With Today?
Welcome!
I'm Nina Amir. I'm known as the Inspiration-to-Creation Coach, because I move my clients from ideas to realized dreams by combining their passion and purpose and helping them take inspired action. This allows them to positively and meaningfully impact the world ...
Get My Free eBook and Improve Your Results Personally and Professionally!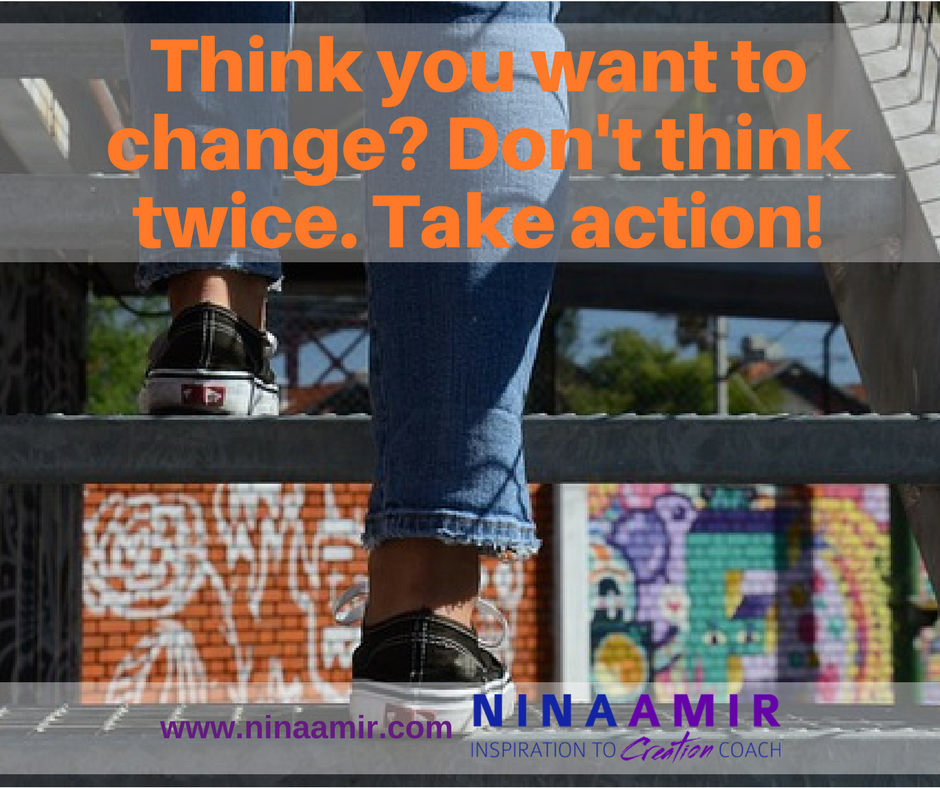 How often do you think, "I want to do that," and then you do nothing? Or you feel the urge or get an intuitive hit to do something, but you don't? You don't take action. If you are like most people—including me, this has become your modus operandi. Your typical way of operating involves not […]
Read More