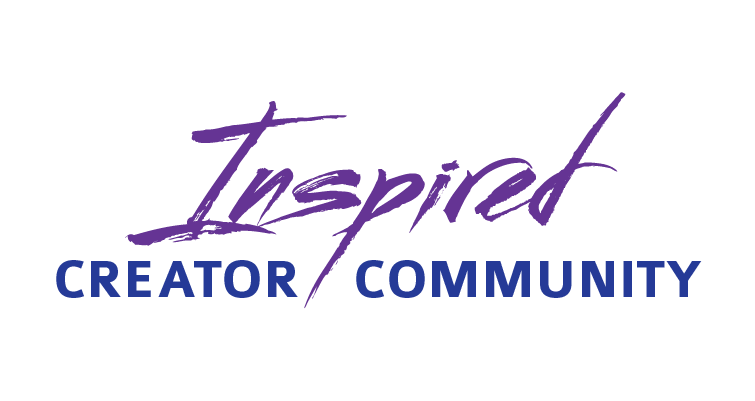 Where seekers gather to create lives that feed their souls.
Nina Amir,
The Inspiration to Creation Coach, Certified High Performance Coach, Author Coach, and bestselling author.

Do you wish you'd pursued your dreams?
Are you sorry that you created a life based on living up to other people's expectations?
Do you feel remorse that your choices were guided by an internal drive to prove something to someone?
Do you wish you'd stood up for yourself and what you really wanted?
Do you wish you had maintained good relationships with those you care about most?
If you have regrets right now, it's time to make some changes. You know that . . . or you wouldn't be here.
Here's the good news: You can step into the best version of yourself, fulfill your soul purpose, and create the life you desire (and deserve), and live it fully. You can live . . . and die without regrets.
It's time to create a regret-free life.
You have the opportunity right now to step into the best version of yourself and live life on your terms. It's still possible for you to create the life YOU want and to do so powerfully, intentionally, fully, authentically, purposefully, and meaningfully.
You can design that life as an expression of your highest self and soul's desire.
Here's what I know for sure:
Your old way of being in this world no longer serves you.
(You know that, too.)
The world has changed. Even if that weren't true, if you are to achieve your potential, fulfill your purpose, and create the life you were meant to live . . . in this lifetime . . . you need to change. If you want to make a difference, you need to become the type of person who has impact and takes bold action.

You feel the necessity deep within . . . the stirring of your soul saying, "Now! Now is the time!"

It's crucial at this moment to remember who you are.
You are a spiritual being having a physical experience. You possess a spark of Divinity that gives you a creative ability. In fact, you are an enormously powerful creator.
You have a purpose waiting to be fulfilled.
You are meant to make a difference in this lifetime. You possess unique gifts to contribute, and you came into this lifetime to do something extraordinary.
The only thing standing in the way of
achieving that soul-worthy goal is…you.
You have to get out of your own way.
Achieving that goal requires a committed focus on your personal and spiritual growth. That's how you activate your personal power, make your contribution, create the life you desire, and feed your soul.
A life that produces regrets and starves your soul, leaves you little to give to anyone, let alone yourself. And it strips you of your power, passion, and purpose.
If you've been living that soul-sucking life—or even a semblance of it—you probably feel empty. It's no wonder you constantly search for something more… You aren't sure what that "more" is, but you feel certain it will fill the void.
It is time to fill the void by creating a meaning-full, purpose-full, and spirit-full life—one that feeds your soul.
The Inspired Creator Community is THE place where seekers gather to create lives that feed their souls
As a member, you will receive the essential personal and spiritual development necessary for achieving your potential, fulfilling your purpose, and creating the "more" that gives your life deep meaning.
This ongoing personal and spiritual growth program will help you eliminate your inner obstacles and tap into your powerful ability to create. If you have a deep inner calling to show up big, contribute meaningfully, or make a difference as a writer, but you feel stuck, this program is for you.
If you understand that you are a creator, but you can't seem to manifest anything, you are in your own way. Drawing on ancient wisdom, spiritual/metaphysical concepts, and a proven, science-backed personal growth curriculum, this program teaches you how to access your creative power, fulfill your soul purpose, and become the best version of yourself.
Tap into your passion and purpose, and get inspired results with Inspired Results Training and Coaching. Whether you want a better relationship, improved health, more prosperity, to become an author, to start a business, spiritual guidance, or more balance in your life, this aspect of the program will help you take bold, inspired action.
Change yourself and your life from the inside out by immersing yourself in personal growth. Gain access to ongoing Certified High Performance Coaching, a world-class, science-backed, proven personal growth curriculum. Go inward to discover insights that will help you develop new habits and mindsets, take bold, decisive action toward your goals, and get the strategies and tools that will move you forward toward dreams faster than you imagined possible.
Develop your ability to go from inspiration to creation. Become an inspired creator.
What do you want to create?
If nothing prevented you from creating what you want, what would you create?
A loving relationship?
Better health?
Increased income?
A career as an author or blogger?
A business?
Happiness?
Balance?
New habits?

You can create these things...and more.
But first, you have to get out of your own way and tap into the power within and the guidance accessible to you.
You have to start listening to your soul and taking action on what it tells you.
Here's what you receive as an
Insired Creator Community member
If you feel you are at a crossroads but don't know which way to turn, it's time to gain the clarity, energy, courage, and effectiveness necessary to make a decision and take inspired action.
If you don't see how to move forward to create a life filled with meaning, purpose, and spiritual connection, it's time to find yourself and your path, so you can use your purpose as a GPS and allow your soul to choose your destination.
It's time to join the Inspired Creator Community (ICC) and give yourself access to the essential spiritual and personal development necessary to achieve your potential, fulfill your purpose, and manifest your desires.
It's time to create a life that feeds your soul.
Of course, you could continue on as you have—same old grind, keeping things status quo, doing meaningless tasks, and living up to other people's expectations. You could keep on creating and living a life that will leave you with regrets…lots of them.
That life might feel easier right now. However, it's more likely to feel uncomfortable and make you unhappy,  because you know it's not enough.
Your soul longs for something more.
If you continue doing what you've always done, you'll continue getting the same empty results you've gotten in the past. Plus, you'll live with the sense that you could have been more and done more. You'll never feel as if you achieved your potential or fulfilled your purpose—nothing will be enough or fill the emptiness. You'll feel as if you failed.
And you'll be stuck living an empty life…a life lacking in meaning and purpose, misaligned with your best self, disconnected from Divine Guidance, lacking the opportunity to make a difference, feeling powerless, and without the ability to thrive in a profound, soulful way.
But that doesn't have to be you or your life.
Instead, imagine waking up every day energized and with eyes sparkling as you anticipate how you will fulfill your soul purpose and achieve your potential. Feel the comfort you receive as you go through your day feeling spiritually connected and guided. See yourself passionate, inspired, and motivated as you do your life's work by using your knowledge, skills, and gifts to make a difference in your unique way. Visualize the deep, joyous, and fulfilling relationships you have with your family, friends, and the Divine. Imagine yourself feeling vibrant and energetic—able to live an active lifestyle and pursue your hobbies with ease, grace, and stamina. And see yourself ending the day, aligned, happy, and fulfilled, living the life of your dreams and thriving on all levels.
That could be your life…really, it could.
Take the first step toward a life with no regrets . . .
a life that feeds your soul.
Become a Founding Member of the Inspired Creator Community (ICC).
Founding Members receive special pricing and bonuses…but there are only 10 Founding Member spots.
So, don't wait to join.
Your soul is starving. Feed it what it needs to thrive—before it's too late.
Nina Amir - The Inspiration to Creation Coach
I'm in a unique position to offer you both a personal and spiritual growth program. Let me tell you why.
I'm one of approximately 800 Certified High Performance Coaches working around the world. I'm considered a senior coach, since I certified six years ago.
I'm a fellow seeker who has studied spirituality, mysticism, and metaphysics. I also have developed spiritual frameworks, eBooks, and coaching and training programs related to these topics. Plus, I'm a Certified Law of Attraction Coach, trained Voice Dialogue facilitator, certified rebirther, and ordained minister who also had a minor in psychology in college.
There's more…an entire story…about how I created a full life sure to leave me without regrets. Read more about me here.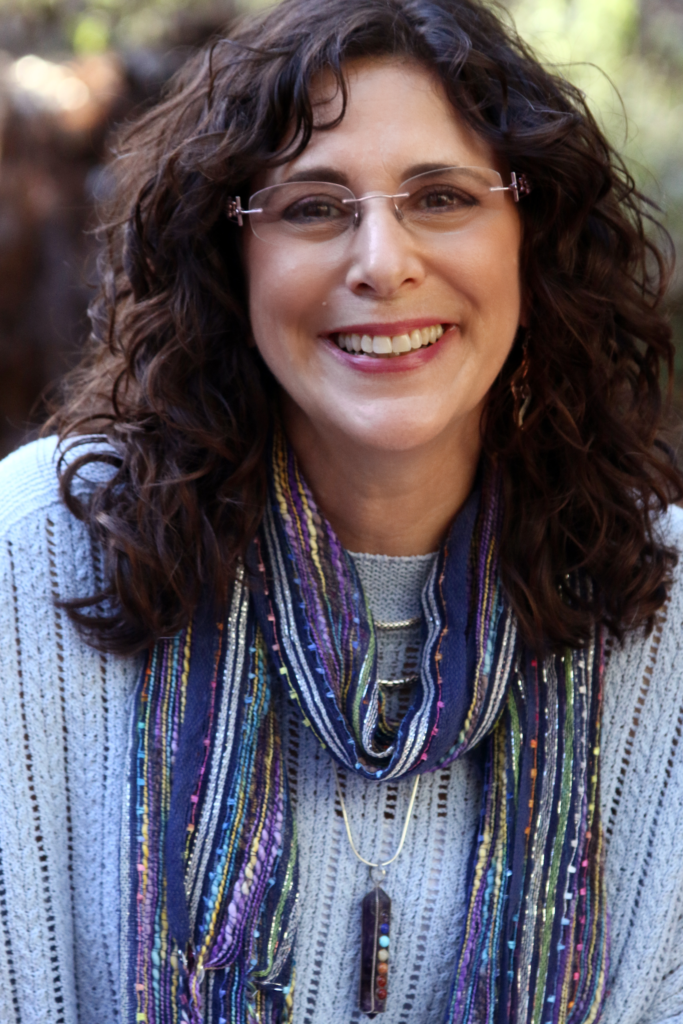 All that info about me is less important, though, than the results you'll achieve as a member of the Inspired Creator Community. The personal and spiritual growth programs you gain access to will give you the habits and mindsets needed to succeed in every life arena—personally, spiritually, and professionally.
The Inspired Creator Community is the only program that combines a personal growth program—Certified High Performance Coaching—with a spiritual growth program—Inspired Results Coaching. The combination of the two offers you a powerful transformational tool.
It's time to create a life that feeds your soul.
The Inspired Creator Community is an ongoing monthly membership program.
As a Founding Member, you receive special pricing and a quarterly bonus laser coaching session plus additional bonuses (see below for more information).

As an Inspired Creator Community member, every month, you receive 4 live sessions and 1 (recorded or live)  training plus related handouts. The live sessions are recorded, so you can watch the replays.

2 LIVE personal growth coaching sessions—Certified High Performance Coaching—with related handouts.
1 spiritual growth training—Inspired Results Training—with a corresponding handout.
1 LIVE Roundtable session—during which you can get your personal and spiritual growth coachingquestions answered and participate in discussions.
1 LIVE Author Coaching Session—during which you can get your writing, blogging, and publishing questions answered and participate in discussions.
Certified High Performance Coaching sessions are held bi-weekly on the first and third Tuesday of the month from 11:00 a.m. - 12:30 p.m. Pacific Time.* (Check your time zone here.)
The monthly Inspired Results Training is released or held on the second Monday of the month at 6 a.m. Pacific Time.* (Check your time zone here.)
Inspired Results Coaching sessions take place the fourth Wednesday of the month at 11 a.m. Pacific Time.* (Check your time zone here.)
Author Coaching sessions take place the second Wednesday of the month at 11 a.m. Pacific Time.* (Check your time zone here.)

*Subject to change. (A new schedule will be released in February.)
And you get all this for less than $100 per month.
It's time to create a life that feeds your soul.
If you hired me as your one-on-one Certified High Performance Coach®, two sessions per month would require a $1,000 investment. If you hired me for private Inspired Results training and coaching, one session per month would require a $300 investment. And if you hired me for private Author coaching, one session per month would require a $200 investment

That means your private, one-on-one personal and spiritual program would cost $1,500 per month—without the Inspired Restults Training, the bonus eBooks and programs, and the quarterly Laser Coaching sessions included as bonuses for Inspired Creator Community Founding Members.
But as a Founding Member of the Inspired Creator Community, you invest a fraction of that amount—just $97 per month (and save more than 90%).
Plus, Founding Members are privy to the best value imaginable for all this programming. Once those spots are filled, the price will increase considerably.
And Founding Members get exclusive perks that those who join later will not receive. Check out the current bonuses.
Quarterly 30-minute check-in session — your one-on-one time with me to work on any challenging areas of life or high performance. (Value $150) (This bonus will only be given to the first 20 people who register.)
The Living Fully Challenge — a 12-month home-study course (delivered monthly) to help you live a full life. You've only got one life - invest in living it … to the fullest extent possible. (Value $120)
The Kabbalah of Conscious Creation eBook and workbook (PDF) — travel through the four Kabbalistic worlds of creation to help you manifest your desires while also learning how to become a receiver and a giver, thereby developing a connection with the Ultimate Creator and tapping into the Divine flow. Designed with short, easy-to-understand chapters, this booklet and accompanying workbook include tips, tools and meditations for creating what you want and need on the physical and spiritual planes. (Value $9)
Navigating the Narrow Bridge eBook (PDF) —6.3 million American have some specific fear. If you feel immobilized by fear, this book offers tools for moving freely, confidently and joyously through life and towards your goals and desires. Discover 7 steps drawn from metaphysical and spiritual principles and the teachings of Rebbe Nachman to help you move from where you are to where you want to be despite your fear. Learn to live with faith, courage and the joy that comes from see the miracle of life itself. The goal of this short book is to help you move freely, confidently and joyously through life and towards your fullest potential. (Value $1)
Planting Seeds of Change…and Watching them Grow eBook (PDF)— Only one out of five people who make a resolution or set a goal will actually reach their goal or create the change they desire. It takes awareness, time and attention to refocus our energy, learn new habits and create a fertile environment where our dreams can be planted and nurtured so they grow and come into full bloom. Learn how to actively engage in the organic process of change. Usually change happens much like a seed growing into a plant — slowly, over time, with lots of care and attention. In an easy, four-step process, this booklet teaches you how to pull the weeds that can take over your dream garden and make it hard for the seeds you plant to flourish, how to provide fertile ground for you to plant the seed of change you desire and how to nurture the seedlings into ripe fruit you can experience fully — and enjoy! (Value $3)
Affirmations for Prosperity Audio Download — If you want to boost your ability to create prosperity, these two MP3, created by master manifestor Burge Lyons-Smith, will do the trick! The first recording offers you a short explanation of how to create prosperity and the second offers more than 10 minutes of affirmations to help reprogram your mind so you develop a prosperous mindset and more easily attract money and abundance into your life. Additionally, you will receive a four-video course--one per day--to help you create more abundance in your life. The first 2 videos are introductions and the last 2 are instructional, so get pen and paper ready! (Value $150)
Leveraging Uncertainty: How To Grow When You Don't Know - A Crash Course with Karen Stone, MSW, LCC—We all experience uncertainty at one point or another in our lives. Some of us experience it more than once…sometimes more often than we'd care to admit. Karen Stone is the queen of uncertainty or what she calls the "Don't Knows" and teaches, trains, and coaches others on how to leverage uncertainty. During this two-part mini-course, you will learn that uncertainty doesn't have to be a negative experience. It can be an exciting opportunity for growth. Jam-packed with useful advice and information, this interview will teach you:
How to identify a Don't-Know experience
The difference between a Don't Know experience, being in transition, and change
Several tips for tackling the Don't Knows
How the Don't Knows relate to the Law of Attraction
How to approach uncertainty as an exciting adventure
(Value: $97)
Connecting to Earth Meditation Audio Download — Rachel Pfotenhauer harnesses the Earth's energy to provide emotional and physical healing. She is an energetic healer, counselor, psychic, Theta and BodyIntuitive practitioner, and Earth Channel. This 24-minute meditation, normally included in a larger healing package, is designed to help you connect to Earth's energy. As you do so, you will heal and release fear as well as grow a deep relationship with her. (Value $20)
Fighting Fair Video Mini-Course
Do you feel like you and your partner are arguing all of the time?
Is one of you yelling or storming off before you can even wrap your head around what you are fighting about?
Are you tired of feeling bad and drained because of poor communication in your marriage?
This 6-video mini-course, Fighting Fair, will set you up with strategies you can use right now to keep your disagreements from becoming all-out battles. Discover how to manage conflict and fight fairly, so you can focus on solutions to the problems right in front of you and get back to being supportive, loving, and happy. Learn how to move from being opponents to truly being partners. Together, Dr. Robert Wilford and Sarah Ferman, LMFT, creators of Couples Success, bring 20+ years working as psychotherapists to their work with couples, and their strategies are proven to get results fast! (Value $97)
I am so glad I joined Nina Amir's Inspired Creator Community (ICC). In just a few short weeks, it has helped me take action on goals that have languished for years. I now understand what I need to do and am actually moving forward. Very exciting!
The spiritual part of ICC has re-ignited my purpose and inspired me to take bold action to light the path for others who long to express their inspired worldview. This awareness has empowered me to move forward on a project (writing a book proposal) that previously scared the **** out of me.
The way ICC is put together serves me well, and Nina is an excellent guide and mentor. She lets us know that she is dealing with the same kind of issues in her own life.
— Jerry Levin, Sylvania, OH
What makes the Inspired Creator Community unique and powerful is the spiritual growth aspect coupled with personal growth. I really enjoyed having weekly coaching sessions and conversations that helped me see exactly where I was with my own growth process. Talking through things with Nina and the other members helped me see my true self more clearly. Not to mention that it was fun! I hardly ever get to have those types of conversations with others, so talking through the spiritual growth topics was super helpful and a great time to boot. I'd say the value is truly in those deeper conversations; there aren't a whole lot of places where those deep conversations are taking place. And I think the more we have them, the better the world can truly be. When I joined, I was looking for a space to go deeper and not only did I get that, but I got inspired to create more spaces like this as well! This program has been a truly energizing way to spend my time.
— Natisha Willis, Imposter Syndrome Release Coach, www.natishawillis.com
Join the Inspired Creator Community today!
Founding Member Cost: $247 $97 per month