Each Sunday, Nina Amir sends her subscribers an email that contains a "soul note."
Called From My Soul to Yours, these short intuitively sourced messages are meant to uplift and inspire while also expanding readers' consciousness.
Feel free to share them on your social networks. Simply right click, save as, and then upload to Facebook, Instagram, LinkedIn, Pinterest, or Twitter.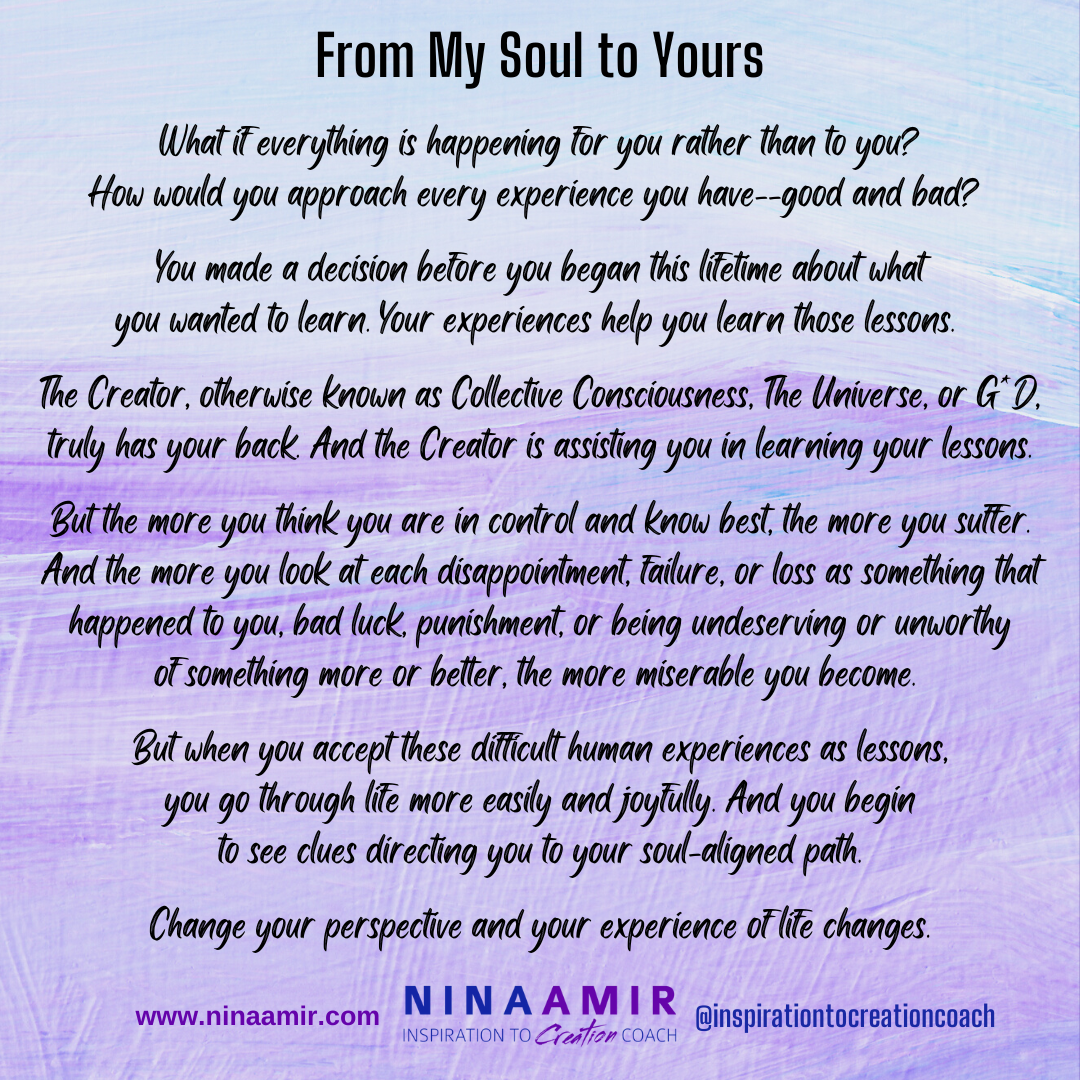 To receive Soul Notes each Sunday simply add your detail below to be added to Nina's newsletter: