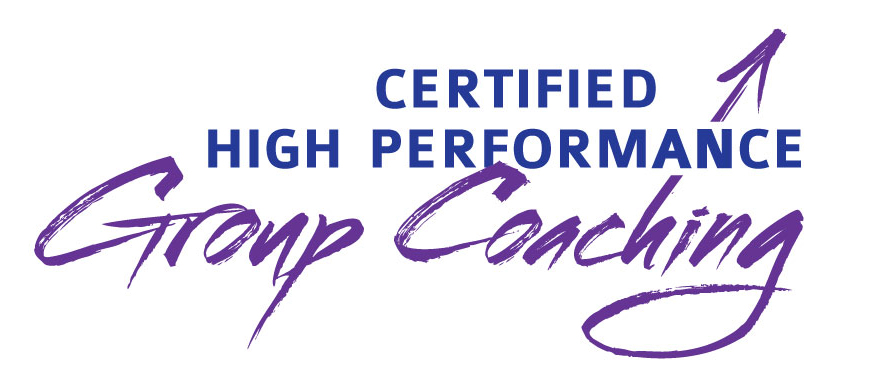 It's time to achieve your potential and fulfill your purpose ...
to step into the best version of yourself ...
sooner rather than later.
Nina Amir, Certified High Performance coach and bestselling author and author coach/trainer
Have you been struggling to reach your goals and create the life — personally and professionally — you desire?
You can see it, feel it, smell it . . . but you just can't make the vision real.
Maybe you have already achieved a high level of success, but you know you can be more...do more...even have more, and you want to step into your greatness.
But you just can't figure out what action, habit or mindset will help you get to the next level.
Stop waiting and struggling to realize your dreams. Become the best version of yourself. Experience that next level.

Break free of the habits and mindsets that hinder your progress, and find ways to move forward quickly, effectively and successfully. Discover the secrets of the most successful people all over the world and in every industry, profession, or career.

High Performance Coaching is a process that explores all the ways you can reach heightened and sustained levels of performance and potential in your life. When you increase the level of your performance, you feel more confident, joyous, and enthusiastic as well as more purposeful and fulfilled.

Through the coaching process, you discover new beliefs, habits, strategies, and tools that help you join the world's most successful people. You get new results . . . the results for which you've been hoping for so long.

Nina Amir - Certified High Performance Coach
I'm Nina Amir, one of 700 elite Certified High Performance Coaches in the world. I'm known as the Inspiration to Creation Coach. I move my clients from ideas to realized dreams by helping them combine their passion and purpose and take inspired action. They then can have the positive and meaningful impact they seek in their lives and careers, with their families and friends, and in the world.
I focus primarily on helping coaches, speakers, entrepreneurs, writers, dancers, equestrians, and conscious and spiritual individuals Achieve More Inspired Results.
My goal is to help my clients step into their best selves, fulfill their potential and purpose, and live inspired lives.
When you work with me as your Certified High Performance Coach (CHPC), we explore together: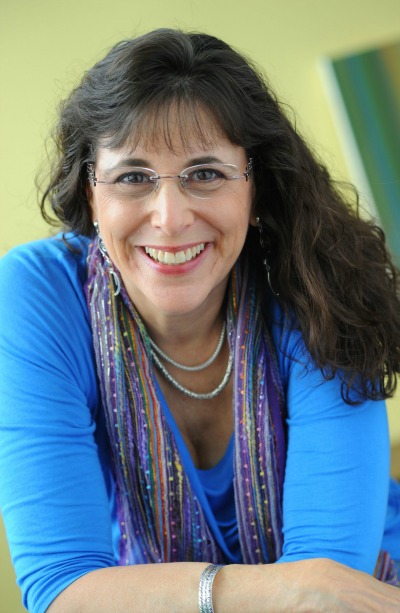 how clear you feel about your overall life and goals;

whether or not you have the physical energy and mental stamina to perform your best;

how confident and bold you show up in the world

what distractions or poor habits cause you to fall off course (and what routines can keep you on track);

what you can do to better influence, lead and inspire your peers and all those you serve.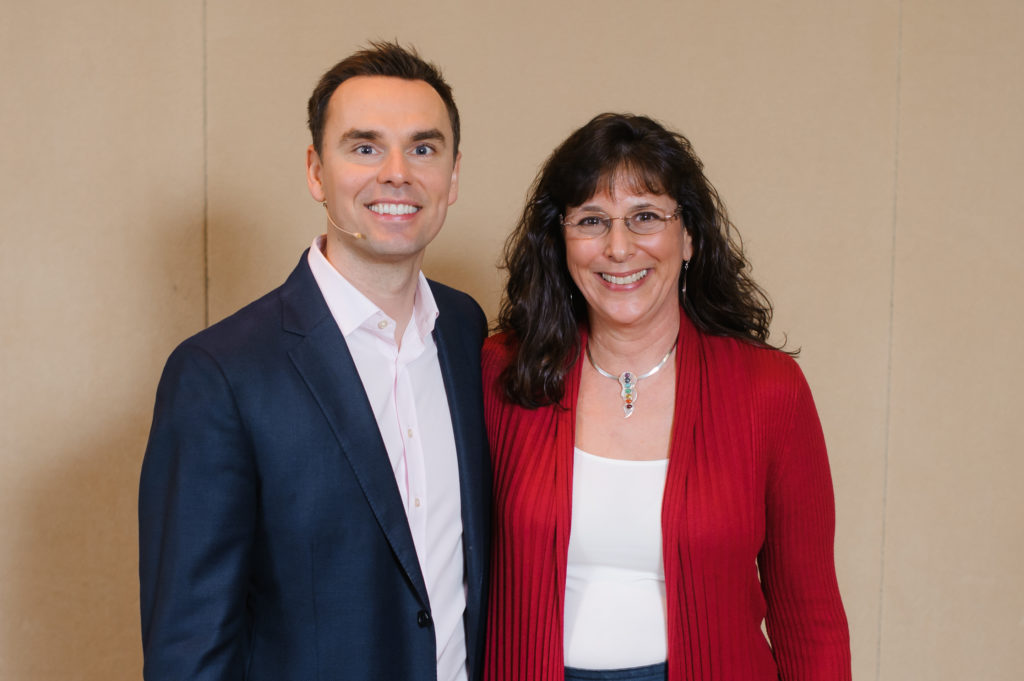 Nina Amir with Brendon Burchard, New York Times bestselling author
of High Performance Habits and world's most successful
and highest-paid Certified High Performance Coach.
I'm an 16-time Amazon bestselling author of 20 titles, including Creative Visualization for Writers, How to Blog a Book and The Author Training Manual, Navigating the Narrow Bridge, 10 Days and 10 Ways to Return to Your Best Self, and the Write Nonfiction Now series of guides. I developed a proprietary Author Training program and Expert/Author Career Planning program. Plus, I founded both the Nonfiction Writers' University and National Nonfiction Writing Month. I'm the creator of a proprietary career planning and author training curriculum as well.
In addition to being a Certified High Performance Coach, since 2015, I'm a Certified Rebirther, a Voice Dialogue Facilitator, and an ordained minister. I've been involved in personal development, metaphysics, and spiritual growth for 30+ years.
Is GROUP Certified High Performance Coaching
Right for You?
When you join my six-month High Performance Group Coaching Program, I work with you and up to 10 other people. My goal: Help all of you break through any barriers that stop you from reaching your highest potential and performance. Together we find ways for you to step into your best or highest self—the person you know you can and want to be. And the energy and support of the group help you do that in powerful ways.

As I ask a question of the group, one or two people have an opportunity to answer. As the session progresses, I continue to ask questions, and more members have an opportunity to answer. The more often you volunteer to be coached, the more you will get out of the sessions.

Sessions are recorded and uploaded to the members' area. Only those people in your Certified High Performance Group Coaching session have access to the recordings. You can watch the recordings at your convenience. 
As we work together, you'll find yourself moving forward toward your goals and dreams faster than you thought possible. You will rapidly progress from where you are to where you want to be. And you will become increasingly able to make the big leaps you desire in all areas of your life. Plus, you will feel inspired to take positive and meaningful action every day. This allows you to live fully personally and professionally.
If you're ready for advanced strategies to better master your self and, therefore, your life, this group coaching program is for you.
If you want to jump into a research-driven, results-oriented coaching curriculum that has helped CEOs, actors, musicians, Olympic athletes, and more...even Oprah and Usher, this program is for you.
If you want to move forward faster, achieve more in three or six months than you did in the last year, and see results quickly, this program is for you.
And if you are ready to invest in yourself...because you are worth it and it is your time, this program is for you.
(Prefer private coaching sessions? Click here to learn about my one-on-one Certified High Performance Coaching program.)
Important Note:
The next session begins on September 3 at 4 p.m. PT - 5:30 p.m. PT.
Sessions are held bi-weekly on the first and third Tuesday of the month for 6 months.

Sessions will be held on:
September 10 and 24


October 8 and 22

November 5 and 19

December 3 and 17

January 7 and 21

February 4 and 18
Quarterly 30-minute check-in session — your one-on-one time with me to work on any challenging areas of life or high performance. (Value $150) (This bonus will only be given to the first 20 people who register.)
The Living Fully Challenge — a 12-month home-study course (delivered monthly) to help you live a full life. You've only got one life - invest in living it … to the fullest extent possible. (Value $120)
The Kabbalah of Conscious Creation eBook and workbook (PDF) — travel through the four Kabbalistic worlds of creation to help you manifest your desires while also learning how to become a receiver and a giver, thereby developing a connection with the Ultimate Creator and tapping into the Divine flow. Designed with short, easy-to-understand chapters, this booklet and accompanying workbook include tips, tools and meditations for creating what you want and need on the physical and spiritual planes. (Value $9)
Navigating the Narrow Bridge eBook (PDF) —6.3 million American have some specific fear. If you feel immobilized by fear, this book offers tools for moving freely, confidently and joyously through life and towards your goals and desires. Discover 7 steps drawn from metaphysical and spiritual principles and the teachings of Rebbe Nachman to help you move from where you are to where you want to be despite your fear. Learn to live with faith, courage and the joy that comes from see the miracle of life itself. The goal of this short book is to help you move freely, confidently and joyously through life and towards your fullest potential. (Value $1)
Planting Seeds of Change…and Watching them Grow eBook (PDF)— Only one out of five people who make a resolution or set a goal will actually reach their goal or create the change they desire. It takes awareness, time and attention to refocus our energy, learn new habits and create a fertile environment where our dreams can be planted and nurtured so they grow and come into full bloom. Learn how to actively engage in the organic process of change. Usually change happens much like a seed growing into a plant — slowly, over time, with lots of care and attention. In an easy, four-step process, this booklet teaches you how to pull the weeds that can take over your dream garden and make it hard for the seeds you plant to flourish, how to provide fertile ground for you to plant the seed of change you desire and how to nurture the seedlings into ripe fruit you can experience fully — and enjoy! (Value $3)
What Makes High Performance Coaching Different?
A few things make Certified High Performance Coaching different from other types of coaching.
Most coaching programs have no 

curriculum and, therefore, little hope of value.

Certified High Performance

Coaching uses a proven, results-oriented, research-based curriculum; therefore, value

is built into

the program.

Most other coaching programs offer unclear outcomes.

Certified High Performance Coaching offers a clear outcome—high performance.

Most other coaching

programs are listening based

.

Certified High Performance Coaching is challenge based.

Most other coaching programs are client driven.

Certified High Performance

Coaching is curriculum driven; each session includes training and education as well as coaching directed at achiving a specific goal.
Answers to Common Questions about
Certified High Performance Coaching

What is high performance? Certified High Performance Coaching is a form of personal development or growth that is super effective with just about anyone. It's focused on helping you become the best version of yourself and constantly find a new level of success in every area of life.

What does "high performance" mean? High Performance means developing the behaviors and mindsets that help you succeed beyond standard norms consistently over the long-term while maintaining positive well-being and relationships.
High performance is not about working harder or for more hours. It's not only for those in business or for Olympic athletes...although it helps them in the same ways it helps a new mom, a college student, a CFO, a dancer, or an engineer. In other words, it's for anyone.

What is Certified High Performance Coaching? Certified High Performance Coaching is a science-backed, results-oriented, proven coaching curriculum that focuses on empowering questions, development of supportive habits, creation of success-helpful mindset, and use of specific outcome-based tools to help clients reach their next level of success in all areas of their lives. The program includes 12 core sessions and then progresses on through another 24 sessions. (In late 2019 another 12 sessions will be added to the curriculum.)

Certified High Performance Coaching is nothing like "life coaching," which is client-driven rather than outcome-driven. That's one reason why clients report such high levels of satisfaction with Certified High Performance Coaching programs—they get results.
Are most people satisfied with the results they achieve with Certified High Performance Coaching? Yes. In fact, the High Performance Institute—the same organization that certified me as a CHPC—sought proof of such satisfaction and teamed with a third-party company to track 37,603 CHPC sessions in 173 countries delivered by CHPCs. Here's what they discovered: The average client satisfaction rating for Certified High Performance Coaching was 9.6 out of 10—the highest score ever recorded for any multi-month coaching program.
Is there data to prove that Certified High Performance Coaching provides specific results? Yes. Brendon Burchard, the High Performance Institute researchers and graduates from the Master of Applied Positive Psychology (MAPP) program at the University of Pennsylvania developed a scale, called the High Performance Indicator (HPI), to measure the factors that matter most in predicting individual high performance as defined as long-term success. Based on research and proven performance improvement methods, the HPI is the world's first validated assessment on high performance created and backed by a high performance coach (Burchard) with over a decade in the field.
The HPI, the largest and most comprehensive high performance study ever conducted, analyzed over 100 human performance variables in six key categories proven to relate to a person's long-term success potential. The researchers found that: The HPI has proven to strongly correlate with external measures of success (sales performance, academic GPA performance, executive promotion odds, business unit financial success) AND important life outcomes like happiness, health, positive relationships, and confidence.
There's more to the science of Certified High Performance Coaching. A report was published on May 15 that offers much more information on the HPI. Remember, this assessment measures the habits that lead to long-term success across domains, and it's comprised of six subscales that separately measure clarity, energy, necessity, productivity, influence, and courage.
The two studies with a total of 174,054 participants, showed that the HPI was predictive of several important life outcomes:
happiness

confidence

education level

perceived excellence

life satisfaction

quality of interpersonal relationships

work quality

career impact

income
Indeed, high performance is about leveling up EVERY area of your life. And Certified High Performance Coaching affects each life arena for just about any type of person.
I've seen this with my clients. They may be writers, for instance, that want to become more productive. After a few Certified High Performance Coaching sessions, however, they are exercising regularly, decluttering their homes, and spending more time with friends and on hobbies. And they begin writing consistently, which makes them more productive.
My clients who are professional dancers want more confidence. Yet, they end up meditating daily, using a planner to organize their days and reducing the time they spend looking at screens on their phones, computers, and tablets. And...they find themselves moving to the front during daily dance classes and boldly learning and auditioning for parts...and getting them.
The entrepreneurs and business people with whom I work tell me they want to increase their income or bring in more clients. But they end up creating more downtime, revamping their calendars and schedules, and pursuing long-forgotten passions. Plus...they implement new habits at work that make them more effective and plan how to persuade team members and potential clients, which helps them become better leaders land new accounts consistently.
What to Expect from High Performance Coaching?
Over the course of six months, High Performance Group Coaching explores all the ways you can reach heightened and sustained levels of performance and potential in your life.

As a Certified High Performance Coach, I work with you in five key area:
Clarity

Energy

Courage

Productivity

Influence
The most successful people in every area of life and work have developed a command of these five areas.
To help you do the same, our sessions aim to help you master your:

psychology

physiology

productivity

persuasion

purpose

presence
The program is conducted over the course of six months with bi-weekly Zoom calls.

After each session, you receive a worksheet that helps you take the concepts you learned to a deeper level and provides frameworks and tools you can put to use immediately.
You also receive a recording of each session and a follow-up email that highlights the members' major insights.
Sessions are 90 minutes long and cover one module of the Certified High Performance Coaching curriculum. Each session builds on the previous ones. You can see the description of the first 12 Core Sessions content below.

What Will You Learn during Certified High Performance Coaching?
Over the course of six months, you deep dive into 12 topics or sessions that help you reach heightened and sustained levels of performance and potential in your life.
FOCAL POINTS
The goal of this session is to discover where you currently focus your attention, what level of agency or control you currently feel in your life, and what habits help you perform at your highest level and which ones hinder you from reaching high performance.

CLARITY
The goal of this session is to understand where you have strengths and gaps in the amount of clarity you experience in  life. We work to create a clear vision of your best self. To do so, we define who you want to be, how you want to interact with others,

and what life principles and practices will make you most successful. This gives you immediate, behavioral-driven clarity and intentionality so you move forward more quickly.

ENERGY
In this session our goal is to understand how much energy you have each day and how to amplify it to higher levels so you have the vibrancy and stamina needed to achieve your goals and live a fully charged life. We strive to find ways for you to gain immediate improvements in the energy you feel and generate daily.

COURAGE
The goal of this session is to discuss where you feel you've been confident and courageous in life and in what situations you might be holding back or backing down. You receive insights and tools to help you gain confidence, decisiveness, and momentum.

PRODUCTIVITY
The goal of this session is to see how productive and effective you feel in life and work and to give you a set of tools and concepts to help you quickly and easily improve those areas. The focus is on helping you immediately become more effective and productive every day.

INFLUENCE
The goal of this session is to gauge how influential you've felt in your relationships and career. You'll receive a few tools and learn concepts that will raise your level of action and immediately help you become more influential in your relationships and career.
PSYCHOLOGY MASTERY
Now, at the program's half-way point, we begin to delve deeper into the six pillars of high performance: your psychology, physiology, persuasive skills, presence, and purpose.
The goal of this session is to develop a free, consciously-directed, positively engaged mind. Simply said, you learn how to create a high-performance mindset.
PHYSIOLOGY MASTERY
The goal of this session is to check on your energy and physiology work from Session 3. You recieve more tools to help you activate your physiology in ways that make you feel even stronger and more vibrant and that help you gain even more energy.

PRODUCTIVITY MASTERY
The goal of this session is to review how productive you have been since we began working together so we can look at the ways in which you can become even more effective. We look carefully at how you can cut out distracting activities and, in this way, level up your ability to reach your goals.

PERSUASION MASTERY
In this session we gauge how persuasive and influential you've felt in your relationships and career and target areas in which you can be more persuasive. You will learn tools to help you improve your level of persuasion so you make a positive impact.
PURPOSE MASTERY
This is your second to last session in the program. At this point, we deep dive specifically into the topic of purpose for the first time, although this pillar of high performance underlies much of the work we have done to date. This session focuses on gauging how well you have been living and leading in a purposeful manner.

COMMITMENT TO HIGH PERFORMANCE
In this final session we check in on your performance and define your best areas for commitment and discipline moving forward. These are your next steps to continue your journey to achieve your potential and fulfill your purpose. High performers are committed to lifelong discipline and mastery in the six pillars: psychology, physiology, productivity, persuasive skill, and purpose. 

Should You Wait to Step Into Your Best Self . . .
or Take Action Now?
You might be wondering if now is the right time for you to hire a Certified High Performance Coach. There is no better time nor will there ever be a better time.
If you are tired of where you are and ready . . . oh, so ready . . . to level up and live the life of your dreams, don't wait any longer.

Now is the time to take your life and career to a new level. You know it's true; listen to your intution not to the excuses generated by your mind.
It's time to live a full and charged life . . . achieve your potential and purpose . . . become your best self. I know you want to; you know it, too.

It's time to experience better relationships, health, confidence, and productivity. It's time to have an impact in your life and the world. It's time to charge forward with presence and purpose toward your goals.
It's your time. Step up and own your dream.
Join Nina's Certified High Performance Group Coaching Today
To secure your spot in the next Certified High Performance Group Coaching session, simply click on the "Join Now" button below. Then please complete this questionnaire.
6 Month Program (12 Sessions)
Cost: $1,497
(or 6 payments of $257)