Do you need help learning how to blog effectively and passionately? Do you need someone to show you how to blog your book or book your blog?
Nina Amir, Nine-times bestselling author and author coach
You need a blog coach or a blog-to-book coach who knows how to help writers, authors and business people, if you:
don't know how to begin blogging
don't know what to blog about
don't know how to drive clients, customers or readers to your  blog
don't know how to promote your book with a blog
don't know how to repurpose your blog posts into a book or some other useful product or promotional tool
don't know how to drive traffic to your blog
do want to blog a book but are not sure how to start
do want to "book" your blog but feeling overwhelmed by the immensity of the job
feel overwhelmed by the  idea of blogging but know you must blog to succeed in your career or business
provide you with guidance

offer coaching, motivation and assistance when you feel blocked or discouraged

help you with a content plan for your blog

help you plan to blog a book

help you book a blog (repurpose existing blog posts into a book)

assist you with a blog promotion strategy to drive traffic

give you resources for blog technology issues and set up

help you make your blogging time productive in multiple ways

assist you with developing posts that promote your book or your business

help you make your blogging easy, fast and productive

help you become more findable in the search engines so you increase you earn more money with your books, products and services.
Coaching sessions are personalized to your needs. Coaching includes four one-hour sessions to keep you moving towards your publishing goals. These can also be broken down into 30-minute sessions twice a week.
Isn't it time you met your writing goals and achieved your potential and purpose as a writer?
4-hours/month Blog Coaching Fee: $697 for 1 month (automatically renews until cancellation)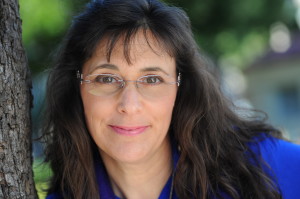 I am an 11-time Amazon bestselling author of such books as How to Blog a Book, Authorpreneur, The Author Training Manual, and Creative Visualization for Writers. An international speaker and award-winning journalist and blogger, I am known as the Inspiration to Creation Coach because I help creative people combine their passion and purpose so they get inspired and take inspired action to create what they desire. I love helping writers make a positive and meaningful impact in the world with their words.
I provide author, book, blog-to-book, and Certified High Performance Coaching services to my clients, some of whom have sold 300,000+ copies of their books, landed deals with major publishing houses and created thriving businesses around their books. I am the founder of National Nonfiction Writing Month, National Book Blogging Month, and the Nonfiction Writers' University. As a hybrid author, I have self-published 17 books and had as many as six books on the same Amazon Top 100 list (authorship) and nine books on Amazon Top 100 lists at the same time.
Isn't it time you met your writing goals and achieved your potential and purpose as a writer?
4-hours/month Blog Coaching Fee: $697 for 1 month (automatically renews until cancellation)