It's time to get unstuck.
You might already be thinking, "I'm stuck," but have you considered
that the thing keeping you stuck is you?
Specifically, the only obstacles preventing you from creating what you desire personally, professionally, and spiritually are your mindset and habits. Your thoughts and behaviors stand in the way of your happiness, love, prosperity, success, health, peace, fulfillment, enjoyment, or anything else you so badly desire.
You can continue blaming your situation, environment, partner, job, financial situation, parents, boss, or even the Universe, but you know as well as I do, that won't get you unstuck. Instead, it will keep you wallowing in your current misery.
I get it . . . Sometimes it's easier and more comfortable to remain stuck. Then one day . . . like today . . . it becomes too uncomfortable to remain comfortable.
That's when you realize it's time to change . . . yourself. The only way to get unstuck is to get out of your own way.
You have to change.

What's your brand of stuck?
Your version of "stuck" may take any number of forms.
Maybe you've created a life and career you thought you wanted, but now you've got a different vision. However, you believe you don't have the time, money, or ability to make that vision a reality. Not only that, you tend to overthink your options, which leaves you unable to make a decision and take action on it. Your mental chatter sounds like this:  "If only things were different I could go for my dream!" But you don't really believe anything will change. So like a tiger at the zoo, you retreat to the back of your cage in resignation.
Perhaps you never show up authentically or let anyone know the real you. Instead, you take on the identity of the person you think others want you to be. Additionally, you do what you are expected or "supposed" to do. You'd like to follow your intuition and your heart's desires, but you are too afraid that, if you do, you will be judged, criticized, or, worse yet, disliked. "I wish I had the courage to express myself fully," you say to yourself as your anger, frustration, and resentment grow.
Possibly, you would love to deep dive into a spiritual journey. You imagine accessing spiritual guidance but can't get yourself to stick to a daily spiritual practice. You believe in spirit guides and angels, but you discount most messages of guidance you receive. Then, you wonder, "What might become possible if I acted on spiritual guidance?" But you've surrendered to never knowing.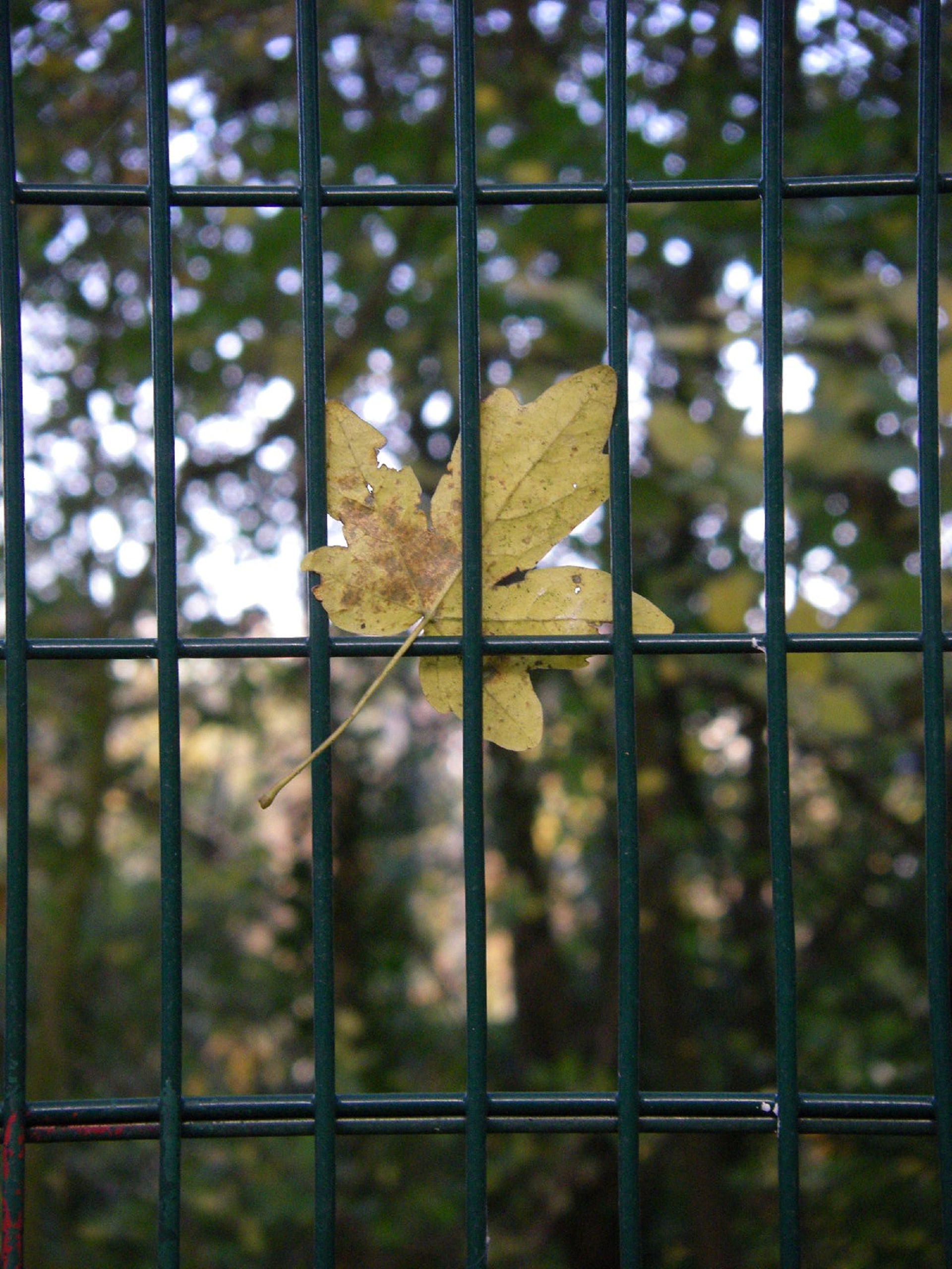 You tend to overthink your options, which leaves you unable to make a decision and take action on it.
Or, you have unsupportive habits you can't break, like perfectionism, procrastination, or going to bed too late at night. Your negative self-talk runs like a soundtrack to your life, affirming that you will never change . . . anything. It's constantly telling you, "You're not good enough. You aren't worthy, You are stupid. You can't do it. Who are you to think you could be that or have that? You'll never change, so why try?" And so, you don't try . . . and hate yourself more each day.
You might even feel a deep sense of purpose or calling but never allow yourself to pursue it. Doubt stops you from taking action on what really matters to you. You know you have God-given talents, but you aren't doing anything to realize them. Instead, you fill your days with busy work, which leaves no time for your life's work. "One day . . . ," you say. Then you put your head in your hands and cry because you know time is passing. . . and that day may never come.
Start being the person you know you can be.
No matter your brand of stuck, deep inside you know you have been blocking yourself from success in any . . . and all . . . life arenas. And when you admit that to yourself, you create the opportunity to move past your feelings of disappointment, self-loathing, anger, dejection, discouragement, overwhelm, guilt, blame, and sorrow.
You reclaim your personal power and take responsibility for creating your life and living it fully.
And, in that moment, you have the opportunity to get unstuck.
The fact that you are reading this means you have the chance right now to create something different . . . to be someone different.
Plain and simple, you can change everything simply by deciding who you want to BE, and . . . VOILÀ! . . . .your mindset and habits align with your new identity.  Then you are free to move forward with ease toward realizing your potential and creating your dreams.
Change your thoughts and behaviors, and you can finally get from where you are to where you want to go . . . from who you are to who you want to (and know you can ) be . . . from the vision of what you want to create to the reality of having manifested that desire.
Imagine what becomes possible then . . . Who would you be? What type of life would you live? What amazing thing might you have created in 3, 6, or 12 months?
Maybe you would finally write that book you've been talking about for years. Perhaps you would quit your job and start your own business . . . and create more prosperity than you previously could have imagined. Possibly you would drop your heart walls and fall back in love with your partner or find your soulmate. Or you could allow yourself to open to the flow of Divine Intelligence and your spiritual gifts.
But if nothing changes . . . and you remain stuck, what then? Imagine what you and your life will be like if everything stays exactly the same. And what will you have created in 3, 6, or 12 months?
You probably already realize this, but if nothing changes, nothing changes.
If you don't want things to stay the same . . . if you don't want to stay the same, it's time to create change, is it not?
The key to creating what you want.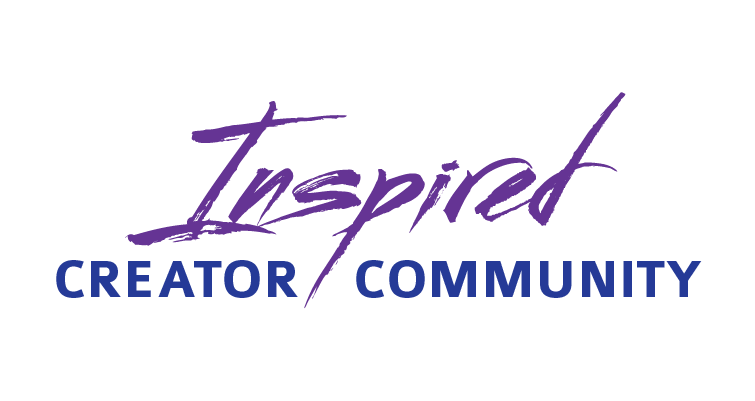 It's time for you to BE the person who can Do the things necessary to CREATE whatever you want to have.
Most people get it backward. They believe they first need to have what they desire to do the things they want to do and be who they want to be. For instance, they think they need to have money or time (or both) before they can travel and be happy. Actually, you have to be happy first. Then, you will find a way to travel and have the money to do so.
But you are not like most people. If you were, you wouldn't be here now. You know that to achieve the success you desire, you need to do the internal work fostered by a transformatinal coach and program.
After all, personal growth is the quickest route to success in any area of life—including your spiritual life. It's the key to getting out of your own way.
However, since you are a spiritual being having a human experience, a personal development program is not enough to get you fully unstuck. You also need a spiritual growth coach and program to cultivate your spiritual nature.
Plus, a spiritual growth program can help you become the powerful creator you were born to be. Creation is a natural byproduct of having clarity on what you want and taking bold action toward achieving your potential and fulfilling your purpose. It's also a result of listening to your soul's calling.
I'm sure you realize that personal and spiritual growth together result in enormous transformation. And that's what you truly want . . . transformation, do you not?
You can achieve transformation as a member of the Inspired Creator Community.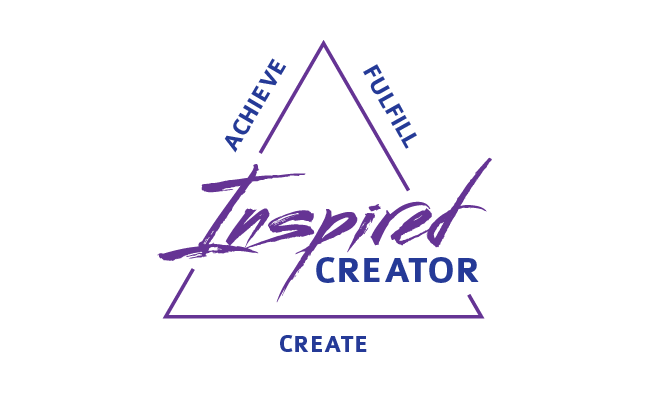 Take consistent steps to achieve your potential and fulfill your purpose. Become an inspired creator.
Here's what you receive as an
Inspired Creator Community member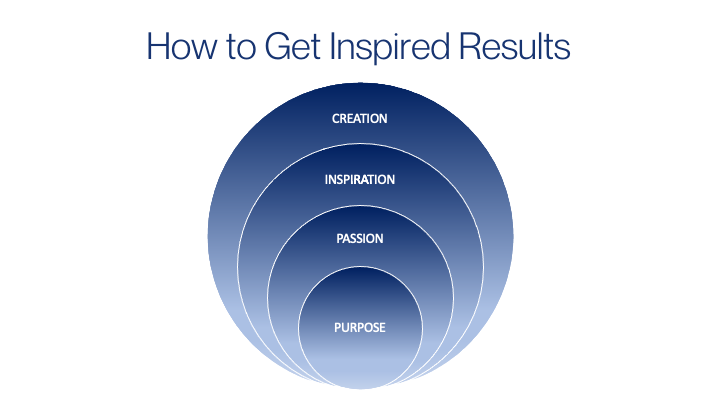 Combine your purpose and passion, and you become inspired. Let your soul guide you to the next inspired action.
Take it, and achieve inspired results.
It's time for transformation. 
Of course, you could continue on as you have—same old grind, keeping things status quo, doing meaningless tasks, and living up to other people's expectations. You could keep on creating what you don't want rather than what you do want. You could continue watching the pots on the front burners while leaving your life's work on a back burner.

You could remain stuck.
If you do so, what regrets will you have in 5, 10, 20, or 30 years . . . or at the end of your life? How disappointed will you be in yourself?

Your soul longs for something more . . . for you to be more and do more.
Your Higher Self wants you to achieve your potential and fulfill your purpose.
All the spiritual forces in this universe want more for you . . . a life filled with meaning and fulfillment, alignment with your best self, connection to Divine Guidance, opportunities to make a difference, personal power, the ability to thrive in a profound, soulful way, and the unlimited freedom to move toward your heart's desire.
Imagine waking up every day energized and with eyes sparkling as you anticipate what you will experience and create. Feel the comfort and satisfaction as you go through your day feeling spiritually guided and taking bold, inspired actions. See yourself passionate and motivated as you focus on doing your life's work—using your knowledge, skills, and gifts to make a difference in your unique way. Visualize the deep, joyous, and loving relationships you have with your family and friends. Imagine yourself feeling vibrant and energetic, living with ease and grace. And see yourself ending the day, aligned, happy, and fulfilled, and living the life of your dreams.

It's time to create that life, is it not?
So, decide to get unstuck . . . to love yourself enough to get take new action . . . sooner rather than later. Choose to invest in yourself by claiming the personal and spiritual growth support that will lead to your transformation.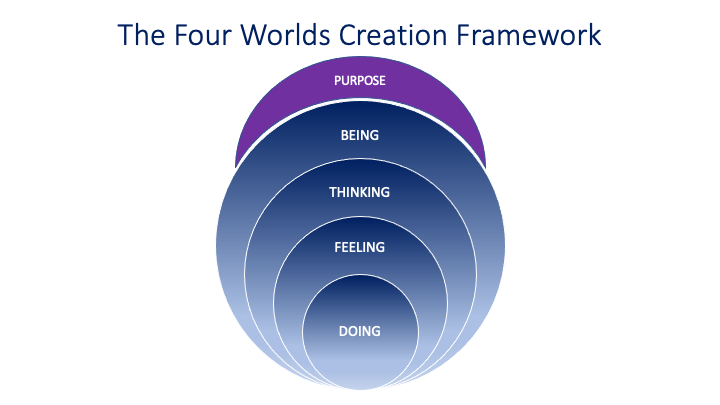 Follow a creation map. Tap into your soul purpose. Combine thought and feeling as you visualize your soul's desire.
Take aligned and inspired action.
Become a Member of the Inspired Creator Community.
If you aren't happy with the program after two weeks, I'll refund your first month's investment in full.

I'm Nina Amir, and I'm in a unique position to offer you both a world-class personal growth program and a unique spiritual growth program.

I'm an intuitive transformational catalyst. 
I'm one of approximately 800 Certified High Performance Coaches working around the world.

Plus, I'm a Certified Law of Attraction Coach, trained Voice Dialogue facilitator, certified rebirther, and ordained minister. And, I minored in psychology in college.
I'm a seeker who has studied spirituality, mysticism, intuition, Kabbalah, and metaphysics. I also have developed spiritual frameworks related to these topics.
And words are my superpower. I have a degree in magazine journalism, am a nonfiction book editor, run three blogs, and published 21 books. I am well aware of the creative power of spoken and written words and bring this focus to my coaching.
More important than my credentials, though, is the fact that I am willing to challenge and help you take responsibility for your life—all of it. We all need someone who pushes us to stop making excuses, change our negative stories, and see our blind spots. I'd be honored to be that person for you.

If you want to read the story of how I created a life sure to leave me without regrets, click here.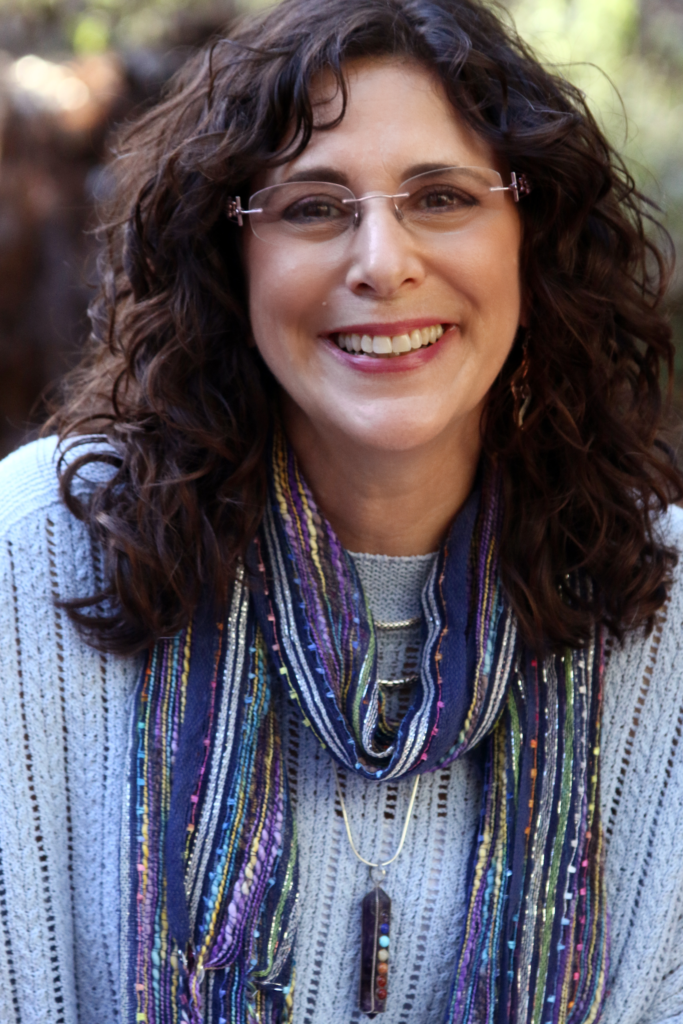 Nina Amir — The Inspiration to Creation Coach
Certified High Performance Coach
Intuitive Coach
Law of Attraction Coach
Transformational Catalyst
All that info about me is less important than the results you'll achieve as a member of the Inspired Creator Community. The personal and spiritual growth programs you gain access to will help you finally develop the habits and mindsets needed to succeed personally, spiritually, and professionally. And that means you will develop the ability to get unstuck.
You are already thinking: My old way of being in this world no longer serves me. And that conclusion is correct. So, you know you need a new way of being in the world that serves you now and in the future.

And you hear your soul calling, "Now! Now is the time!"

Heed the call. This time listen . . . trust . . . and take action.

Step into your best self and best life by giving yourself the essential tools for achieving your potential, fulfilling your purpose, living fully, and creating your desires.
Give yourself the gift of the personal and spiritual growth programs required for transformation—the Inspired Creator Community.
Become an Inspired Creator.
The Inspired Creator Community is an ongoing monthly membership program.
As an Inspired Creator Community member, every month, you receive 4 live coaching sessions and 1 (recorded) training. The live sessions are recorded, so you can watch the replays.

2 LIVE group personal growth coaching sessions
1 spiritual growth training
1 LIVE group spiritual growth coaching session
Certified High Performance Coaching sessions are held bi-weekly on the first and third Monday of the month from 12:00 p.m. - 1:30 p.m. Pacific Time.* (Check your time zone here.)

Inspired Results Coaching sessions are held on the fourth Wednesday of the month at 12 p.m. Pacific Time.* (Check your time zone here.)
*Subject to change. 
It's time...your time...to create the life you deserve.
Connecting to Earth Meditation Audio Download — Rachel Pfotenhauer harnesses the Earth's energy to provide emotional and physical healing.
Affirmations for Prosperity Audio Download — Burge Smith-Lyons boosts your ability to create prosperity.
The Living Fully Challenge — Implement a new lesson every 30 days for a year to move consistently toward living a fuller life.
The Kabbalah of Conscious Creation eBook and workbook — Travel through the Kabbalistic worlds of creation to manifest your desires and  become a receiver and a giver.
Navigating the Narrow Bridge eBook — Learn how to move boldly, freely, confidently, and joyously through life and towards your goals and desires.
Planting Seeds of Change…and Watching them Grow eBook — Learn how to actively engage in the organic process of change.
Fighting Fair Video Mini-Course — Discover six strategies to keep your disagreements from becoming all-out battles.
Leveraging Uncertainty: How To Grow When You Don't Know - This crash course with Karen Stone teaches you how to leverage uncertainty.
Nina Amir's Inspired Creator Community stands out from its competitors. The program offers the rigorous performance coaching typically offered to corporate business leaders along with resources and information tailored to the needs of creative entrepreneurs and authors. Nina deepens this instruction by sharing the lessons of her own spiritual journey, and encouraging you to pursue yours.
The serious, committed creators Nina brought together expanded my thinking. Her coaching on being authentically visible led me to co-create a mind-body writing course with a friend of 40 years. I heartily recommend Nina Amir's group programs and individual coaching.
— Barbara Ruth Saunders, Writer and Writing Coach
Nina is a clear structured skillful teacher who does an effective job in:
a) helping you identify obstacles - thoughts, behaviors, emotions, habits, mindsets - thwarting your full flowering.
b) providing solution-based videos, worksheets, group calls, individual laser coaching, and audio/video recordings.
Are you the 'you' you want to be? A salient question for me, I had to say 'no' before working with Nina. That's changed; I am the person I want to be now. If your answer is 'no', check out the Inspired Creator Community.
— Katherine Morris
During the pandemic, I found myself with two options: binging Netflix or getting down to work and writing. I couldn't seem to focus and motivate myself to write. Nina and her Inspired Creator Community program helped me understand why I wanted to write and gave me the tools and guidance to do it. I am more passionate about writing today than I ever have been.
— Christos Kaitatzis
I am so glad I joined Nina Amir's Inspired Creator Community (ICC). In just a few short weeks, it has helped me take action on goals that have languished for years. I now understand what I need to do and am actually moving forward. Very exciting!
The spiritual part of ICC has re-ignited my purpose and inspired me to take bold action to light the path for others who long to express their inspired worldview. This awareness has empowered me to move forward on a project (writing a book proposal) that previously scared the **** out of me.
The way ICC is put together serves me well, and Nina is an excellent guide and mentor. She lets us know that she is dealing with the same kind of issues in her own life.
— Jerry Levin, Sylvania, OH
What makes the Inspired Creator Community unique and powerful is the spiritual growth aspect coupled with personal growth. I really enjoyed having weekly coaching sessions and conversations that helped me see exactly where I was with my own growth process. Talking through things with Nina and the other members helped me see my true self more clearly. Not to mention that it was fun! I hardly ever get to have those types of conversations with others, so talking through the spiritual growth topics was super helpful and a great time to boot. I'd say the value is truly in those deeper conversations; there aren't a whole lot of places where those deep conversations are taking place. And I think the more we have them, the better the world can truly be. When I joined, I was looking for a space to go deeper and not only did I get that, but I got inspired to create more spaces like this as well! This program has been a truly energizing way to spend my time.
— Natisha Willis, Imposter Syndrome Release Coach, www.natishawillis.com
I have worked with Nina Amir as a member of the Inspired Creator Community for over a year.  It's helpful because I now schedule time out of my life for myself. I also reflect upon myself, take a look at where I am and where I am going. All it takes is a little nudging and a little learning during coaching sessions, and I surprise myself with the actions I can take--anything from taking flying trapeze lessons at age 75 to running for a trustee position on a multi-billion dollar retirement fund. Try the Inspired Creator Community, and see for yourself.  It won't hurt. Well, it will only hurt if you don't try it and miss out on the opportunities the program helps you experience. 
—Ron Willinski
I love the program since it supports me on my journey to personal and spiritual growth and to more personal freedom and self-expression. Nina helps me to uncover my blind spots and unconscious patterns and challenges me to live a life in alignment with my soul. She also encourages me to try new things...to get out of my comfort zone. She leads me through the process by asking powerful questions and constantly reminds me who I want to BE and to visualize that so that the right actions follow naturally.
I also appreciate the power of the community and learning from each other in the group calls. Specifically, it was very powerful to go deeper on the topic self-love, taking aligned actions, and keeping the promises I make to myself. I am getting better at this step by step, giving myself more grace and patience.
Today I am more relaxed when something is not going the way I want at work or in my private life. I look for the opportunity in it to grow and expand, focusing on the next right step that keeps me in integrity and in motion.
—Susanne Richter, Certified High Performance Coach
Nina is a wellspring of knowledge, evidenced in the abundant resources she makes available for her students. 
I am grateful for the space she has created where accountability and nurture are equally valued attributes. 
She challenges self-imposed limitations, provides alternate perspectives and emboldens me to discover and embrace my most authentic voice.
ICC membership has been instrumental in me leading a more empowered, aligned, and inspired life.
Join the Inspired Creator Community today!
Investment: $297 per month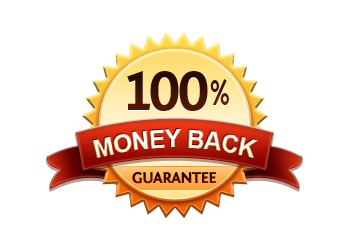 If you decide the Inspired Creator Community is not for you within the first two weeks of membership, you will receive a full refund. After the first 14 days, you can cancel your membership at any time to stop further monthly payments. Refunds are not given after payment processes; you may attend live sessions and access the archive until the end of your membership term.