Welcome!
I'm so pleased you have decided to take inspired action and add accountability to your writing practice—and to allow me to support you on your journey to authorship.
It's time to ensure you move forward with your writing projects and  goal of becoming a successful author. I'm thrilled to help you grow tall and strong—like a Redwood—as an author and writer.
Here are the details about this program:
All accountability and coaching calls will be recorded and archived on this page (below).
We meet the first and third week of the month. (Occasionally, this schedule is modified.)

Currently, we meet on: Tuesday from 5-6:00 p.m. Pacific Time (If the group is large, we may run as late as 6:15.)
To attend accountability and coaching sessions, use the following information:
Call-in Number: (712) 775-7035
Access Code: 796812#
Basic program/session details:
Everyone will have a chance to state how well they did on their writing goals for the two-week period—to share their accomplishments—and to set new intentions for the following two-week period. Each member will make a statement of accountability or list what she will accomplish over the next two-week period.
If anyone is struggling with blocks or issues that prevent them from accomplishing their goals, I will address these during the second half of the session. I will try to address as many issues as possible and to offer tips, tools, and generally coach you in ways to move forward. Everyone will learn from each other! (How many get to ask questions will depend upon how many are in attendance and how long they speak.)
The call will be split into two 30-minute parts.
Accountability can be posted (by you) on the Facebook page weekly as well; you should also check in at the end of the week as to your progress. Everyone should support each other there for best results.
Issues and obstacles can be posted on the Facebook page for me and group members to respond with advice, tips and tools as well.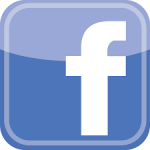 You can post your goals and share your results on the Facebook page. This is a super way to be accountable and take advantage of your group accountability partners. Also let the group members and me know when you feel stuck. We will all support you in getting unstuck.
Program Session Archive
May-October 2017
Session #1 5-2-17
Audio Session 1A
Session #2 5-16-17
Audio Session 2A
Session #3 6-6-17
Audio Session 3A
Session #4 6-20-17
Audio Session 4A
November 2016 - April 2017
Session #1 11-1-16
Audio Session 1A
Session #2 11-15-16
Audio Session 2A
Session #3 12-6-16
Audio Session 3A
Session #4 12-20-16
Audio Session 4A
Session #5 1-10-17
Audio Session 5A
Session #6 1-24-17
Audio Session 6A
Session #7 2-7-17
Audio Session 7A
Session #8 2-21-17
Audio Session 8A
Session #9 3-7-17
Audio Session 9A
Session #10 3-21-17
Audio Session 10A
Session #11 4-4-17
Audio Session 11A
Session #12 4-18-17
Audio Session 12A
May-October 2016
Session #1 5-3-16
Audio Session 1A
Session #2 5-17-16
Audio Session 2A
Session #3 6-7-16
Audio Session 3A
Session #4 6-21-16
Audio Session 4A
Session #5 7-5-16
Audio Session 5A
Session #6 7-19-16
Audio Session 6A
Session #7 8-2-16
Audio Session 7A
Session #8 9-6-16
Audio Session 8A
Session #9 9-20-16
Audio Session 9A
Session #10 10-4-16
Audio Session 10A
Session #11 10-18-16
Audio Session 11A
November 2015-April 2016
Session #1 - 11-3-15
Session #2 - 11-20-15
Session #3 - 12-1-15
Session #4 - 12-15-15
Session #5 1-5-16
Session#6 1-19-16
Session #7 2-3-16
Session #8 2-16-16
Session #9 3-1-16
Session #10 3-15-16
Session #11 4-12-16
Session #12 4-26-16
May - October 2015
Session #1 - 4/21/15
Session #2 - 5/5/15
Session #3 - 5/19/15
Session #4 - 6/2/15
Session #5 - 6/19/15
Session #6 - 6/30/15
Session #7 - 7/14/15
Session #8 - 7/28/15
Session #9 - 8/18/15
Session #10 - 9/1/15
Session #11 - 9/15/15
Session #12 - 9/29/15
Session #13 - 10/13/15