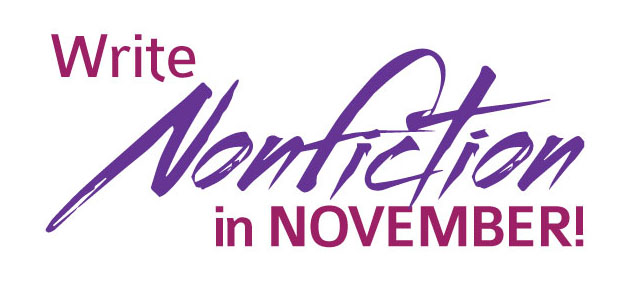 Register to participate the 2021 WNFIN Challenge!
By registering, you gain access to live ZOOM WNFIN COACHING calls
and reminders of upcoming WNFIN events.
Here is the schedule of free live WNFIN coaching sessions:
October 21 at 3 pm Pacific Time (WNFIN Prep)
October 27 at 3 pm Pacific Time (WNFIN Prep)
November 3 at 1 pm Pacific Time
November 10 at 2 pm Pacific Time
November 17 at 1 pm Pacific Time
November 29 at 2 pm Pacific Time
The Write Nonfiction in November (WNFIN) Challenge, which is also known as National Nonfiction Writing Month (NaNonFiWriMo), is an informal, personal challenge.
You do not need to become a member of a site or organization. You do not need access to a forum. And there are no formal rules, like "write 50,000 words in 30 days."
The only rule is that you commit to starting AND finishing a work of nonfiction in a month.
You do not have to take the challenge totally on your own, though. Opportunities exist for you to be in community with other writers and to get support as you write nonfiction during the month of November.
By registering below, you ensure you receive information about upcoming events. Then you can join in on Facebook or in a Zoom conference room with other writers.
You can also be in community by joining the Write Nonfiction NOW! Facebook page. Join here.
Please, fill out the form below. Once you have submitted your information, you will be placed on a mailing list for the WNFIN Challenge.  You then will be notified of upcoming events and receive emails with the link necessary to join WNFIN Challenge Zoom meetings and a reminder prior to each event.