And if you do write, you don't build author platform, create a website and blog, see your writing as a business, or invest in your dream.
The result? You don't become an author, successfully launch books, or earn a living from your work.
Instead, you watch other writers publish and succeed . . . and talk about how lucky they are. And you . . . well . . . you're just not lucky.
No one really understand how how tough it is for you . . . the overabundance of responsibilities and priorities . . . the lack of time, money, sleep, understanding, knowledge. How can you write and publish when you feel so overwhelmed and stressed and have to figure out how to reach successful authorship all alone?
If that's your outlook on your writing life (and your life in general), you're doomed to go through life talking about writing, wishing you could write and publish your work but never doing what you say or seeing your dreams come true.
If you continue with your unsupportive habits and mindsets, you'll end your life without a legacy in the form of written work that can make a difference for years . . . even centuries . . . after you are gone.
Think about the readers who will never read your articles, blog posts, or books . . . if you don't publish your work, they'll never get access to your knowledge or story. They'll never get the answers, solutions, or strategies you have to offer. They'll remain stuck.
And what about you? If you never write and publish your work . . . how will you feel at the end of your life? Will you have achieved your potential, fulfilled your purpose, and served at the level you know you could have served?
I doubt it. And I bet even now you can feel that disappointment in your bones.

But your writing career and life do not have to turn into disappointment and regret. Instead, they can become consistent sources of clarity, energy, courage, productivity, and even influence with your readers. You can move toward your goals with bold action, enthusiasm, and joy and reap the results - a life lived fully; a career that allows you to reach your potential, fulfill your purpose, and create a satisfying livelihood; and a body of work that leaves a legacy of positive and meaningful impact.
How will you accomplish all of that sooner rather than later?
Master your psychology, physiology, productivity, people skills, purpose, and presence. Take control of your training and education, and take actions that allow you to earn an income from your work. Also, develop positive and supportive habits, mindsets, and strategies that help you succeed.

Makes sense, right?
Of course.
It's common sense that these things would help you achieve your writing and publishing goals. But it's not common practice. However, it can become your common practice if you make the decision to do something that helps you move to the next level in your writing career. 
And you know you want to level up (if you didn't, you wouldn't have continued reading to this point.)
I'm Nina Amir.
 The Nonfiction Writers University is my membership site for all types of nonfiction writers - journalists, bloggers, essayists, and authors. In this community, I teach inexperienced and experienced writers how to write, publish, promote, and monetize their work. Additionally, I support them as they strive to make a positive and meaningful difference in the world with their words.
My Nonfiction Writers' University Masters program helps writers master not only their writing careers but also themselves and their lives. It's a mastery community for those highly committed to leveling up their writing and publishing education, their personal development, and their knowledge of how to make a living and a life as writers.
Inside the NFWU Masters program, you get more access to me as well as the best and most advanced programs I have to offer. You get the benefit of my Author and Blog Coaching, Author Training, Authorpreneur Training, and Certified High Performance Coaching.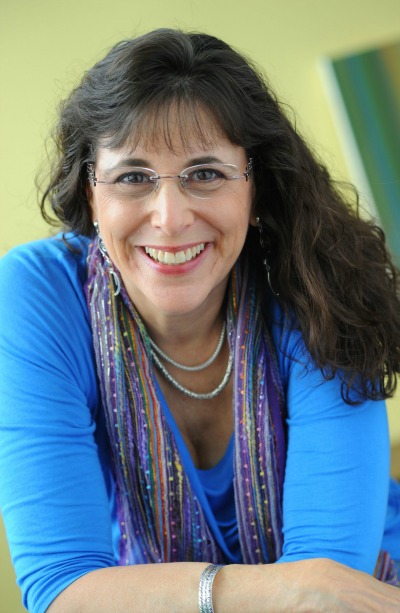 Joining the Nonfiction Writers' University is like enrolling in an undergraduate program. Enrolling in the Nonfiction Writers' University Masters takes your education to the next level. Indeed, it is like registering for a masters program.
As a Nonfiction Writers' University Masters member you gain access to all the tools necessary to become the writer and author you know you were meant to be.

How to solve the most common problems nonfiction writers face today . . .
Where serious writers go to get the habits, mindsets, strategies, and tools they need to succeed.
Unlock exclusive Premium-Members-Only access to:
If you invested in group Certified High Performance Coaching, Author Training,
and Authorpreneur Training alone, you would pay $1,500+ per month.
As a NFWU-M Early Adopter, your investment in yourself and your writing career is only $197 per month.
Join at any time! Jump into coaching as you need it or continually.
Read What Members Have to Say About NFWU-Masters
I never thought of myself as an author, much less a writer. I had resigned myself to looking for a ghost writer and essentially giving my methodology away to someone who would write my book for me. Enter Nina Amir. In one interaction, she listened carefully to me, and, perhaps trusting her intuition, said, "Jim - you need to write your own book. And you CAN." She was so sure of herself...more sure of me than I was!
So, I signed up for her Nonfiction Writers' University Masters program - and it is amazing. I have made more progress toward getting my book written than ever in my life. With just a few coaching sessions, and a huge wealth of instructional videos, I am steadily making progress toward my dreams. Nina is totally on my side, and steadfast when I am doubtful. I am so grateful for our coach/client relationship, and highly recommend her to anyone who wants to bring their nonfiction book into manifestation, especially if it is in the spiritual, consciousness, or new-age genre.   
- Jim Barker, Palm Reader, founder of the Divine Hand method of Palmistry, www.TheDivineHand.com and www.ModernMudras.com
By being a part of this program, I have someone I can trust to provide the information I need to get me to the next step in marketing my books. I have someone I can rely on to help me steer clear of people who don't have my best interest at heart in the publishing world. Nina is a treasure and a fountain of information. If you want to be successful, the Nonfiction Writers' University Masters program gives you a mentor you can count on.
--Linda Kane
After five months working with Nina Amir in the Nonfiction Writer's University Master's Program I am now clear about my creative purpose. I learned what I need to stay focused in my writing and changed a number of habits that held me back from pursuing my creative writing dreams. In this short period of time I launched an Etsy site as a fundraiser for a cause near to my heart, and I am midway in the construction of my first website, "The Reflective Writer" where my goal is to blog about life and explore several book ideas. One unexpected result—I discovered a latent poet in my soul who gets to create in new ways every day. I can't imagine having accomplished any of these without the guidance of Nina Amir. Though some may see her as a life coach, I call her my dream coach. Nina is compassionate, knowledgeable, accessible and generous, with a  passion that inspires confidence along the creative path.
--Ardis Mayo
As a Nonfiction Writers' University Masters member, I've gained far greater psychological benefit in my whole approach to my book and writing of it.  I also feel more confident, certain of my target audience and have greater comprehension of what is involved in becoming an author...I would recommend your training to anyone who was serious about writing.
-- Hilary J. Kitching
Working with Nina Amir as my coach has helped me get to where I want to be. Each week I learned more about my strengths and weaknesses. The sessions were focused on me and forming a brand. It is much more than learning about productivity, physiology, Psychology, and Persuasion. It is about being all that you can be. Nina focused on me and pointed out possible, business mistakes that were adding work to my day.
I have also, enjoyed Nina's Nonfiction Writer's University membership site. It has brought some challenges that have pushed me and motivated me. There are also, many recordings that have provided me with answers, to keep moving forward.
Many CEO's have coaches or mastermind groups, Nina Amir is one of mine.
--Linda Handy LLC,  Founder of Your Life Thread
Since starting with the NFWU-M program about 9 months ago I have discovered I have a much bigger capacity for learning and change, which I thought might be too rigid in my 'senior' years. I can attest that it is never too late to take on something new and run with it. The Nonfiction Writers' University Masters program has given me inspiration, momentum and a community of writers from whom I learn, with whom I laugh, and beside whom I journey into this land of creative writing.
--Ardis Mayo
Plus, the monthly programs, archived content, and bonuses included in the NFWU:
Plus, NFWU-M members receive immediate access to 6.5 years of archived content, ongoing monthly NFWU programming, and all bonuses currently included in the NFWU:
Total Bonus Value: $28,000!
Still wondering if Nonfiction Writers' University Masters is for you? It is if…
If you don't fit into these criteria, or you don't feel ready to jump in at this advanced mastery level, no worries . . . join the Nonfiction Writers' University at the basic level. Get all the benefits of that membership until you feel ready for the mastery level.
Whatever you decide, know that there's no reason you have to struggle alone . . . especially when you can have a supportive and inspiring teacher who has been there and done that - me - and is willing to share that journey with you. Why try to learn it all from a book or a blog when you can get your questions answered by someone with the knowledge you need and be part of a community - the Nonfiction Writers' University - of tenacious, committed, and enthusiastic like-minded writers? 
There is no reason for you to seek out three, four, five teachers or websites to get what you need. You only need one - the Nonfiction Writers' University.
And when you need more, the Nonfiction Writers' University Masters program gives you the tools, strategies, mindsets, habits, and education to master yourself and your life so you can master writing and publishing. It's a unique combination of personal development and authorship training.
Become a Nonfiction Writers' University Masters program Early Adopter!
Join at the special rate of $197 per month and never pay more - even when prices go up.
Founding Memberships--20 spots at $97/month CLOSED
General Membership--$197/month