Get Your Book Out Of Your Head and Onto the Page
Nina Amir, Nine-times bestselling author and author coach
According to The New York Times, 81% of the American population (about 254 million people) say they have a book inside their heads. Only 2% of those people (about 5.1 million) will ever manage to get their books out of their heads and published.
Don't remain among the 81%
Move into the ranks of the 2%
Hire a book coach to help you get that book out of your head and onto the page.
Whether you are a writer or a non-writer, you can write a book with the help of a book coach like me. I serve as your Inspiration to Creation Coach, Inspired Results Coach and Book and Writing Coach all rolled into one. If you are a business person, you'll appreciate my businesslike approach, which helps you produce a book that boosts your bottom line. Or I can help you create a book that serves as the centerpiece of the business you want to build. Plus, I always focus on the business end - producing a marketable book, which is invaluable for those writers who want to produce a book they can sell to a publishing house and for indie publishers as well. (Publishers, after all, want viable business projects in which to invest). If you want to create a successful self-published book, you won't find anyone better at helping you evaluate your book for success.
In fact, I have the one and only "proposal process." This proprietary process, also known as "the Author Training Process," helps you learn to see your idea through the eyes of an acquisitions editor and determine if it has what it takes to succeed in the marketplace. And it helps you produce a business plan for your book (before you write it) so you increase the likelihood of your book selling an above-average number of copies per year. That means it might become a bestseller because you will write a marketable book. I wrote about this process in my How to Blog a Book, which has been an Amazon bestseller for over two years, and extensively in my new book, The Author Training Manual. I take all my book coaching clients through this process to ensure their books have the highest potential to sell well. That means you begin by producing a business plan for your book. If you plan to traditionally publish, you can later polish this up into a book proposal.
Of course, I help you get your book out of your head and onto paper. That's part of the Author Training process and part of the coaching process. I support you as you map out your content, organize it into a detailed table of contents and then write your manuscript - even if you aren't a writer. (Don't worry; I have ways).
For those wanting a soft touch, don't worry. I'm not all business. I help you give birth to that book idea that has taken seed within you by serving as your supportive writing midwife. I provide:
ultrasounds of your gestating project so you have a clear picture of what your project will look like,

the right writer's exercises and nutrients,

a healthy writing program including a schedule and due date,

a coach to remind you to breathe and relax as your written creation takes form, grows and enters the world.
If you would like support or advice during the book writing process, I gladly serve as your writing coach by:
coming up with a game plan and strategy,

training you in how to get fit and meet your goals,

mapping out your writing fitness program,

helping you outline your game plan,

pushing you over any writer's blocks you encounter,

ensuring that you make it to the finish line.
Ready to Get Your Book Out of Your Head?
No one can make you sit down and write, but if you have the desire to actually start and complete a writing project, I can help you accomplish this goal through weekly phone consultations, check ins, brainstorming sessions, consultations, feedback, accountability and exercises. I also have numerous ideas for how to write a book fast using the little time you might have in your busy schedule.
When you are finished writing, I can help you with the final details as well. Although I'm an experienced developmental and line editor, I no longer edit manuscripts myself. I do, however, know experienced editors who can help polish your finished manuscript. I also know experts ready to help you self-publish. Plus, I can get your proposal and query reviewed by a literary agent prior to submission to agents of your choice, so what you submit to those publishing professionals is perfect. (Extra charges apply for these items).
If you have a book on the way, you need to hire a midwife fast!
Don't wait until it's too late and your book hasn't gotten the right "nutrition," has developed "birth defects," or you've lost your desire to follow through to your "due date."
Hire me at the early stages of your plans so I can help you conceive, gestate and give birth to a successful book.
Coaching includes four one-hour phone consults per month. Those four sessions must be completed within six weeks.
Writing and Book Coaching
$897 for One Month
Writing and Book Coaching
$2,497 for Three Months - SAVE!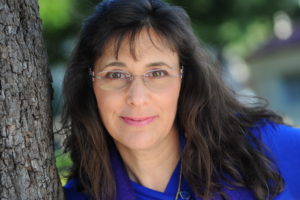 I am a 12-time Amazon bestselling author of such books as How to Blog a Book, Authorpreneur, Creative Visualization for Writers, and The Author Training Manual. A speaker and blogger, I am known as the Inspiration to Creation Coach because I help creative people combine their passion and purpose so they move from idea to inspired action and positively and meaningfully impact the world as writers, bloggers, authorpreneurs, and blogpreneurs. I provide author, book, blog-to-book, and Certified High Performance Coaching services to my clients, some of whom have sold 300,000+ copies of their books, landed deals with major publishing houses and created thriving businesses around their books. I am the founder of National Nonfiction Writing Month, National Book Blogging Month, and the Nonfiction Writers' University. As a hybrid author, I have self-published 21 books and had as many as six books on the same Amazon Top 100 list (authorship) and nine books on Amazon Top 100 lists at the same time.
Writing and Book Coaching
Coaching includes four one-hour phone consults per month. Those four sessions must be completed within six weeks.
Writing and Book Coaching
$897 for One Month
Writing and Book Coaching
$2,497 for Three Months - SAVE!