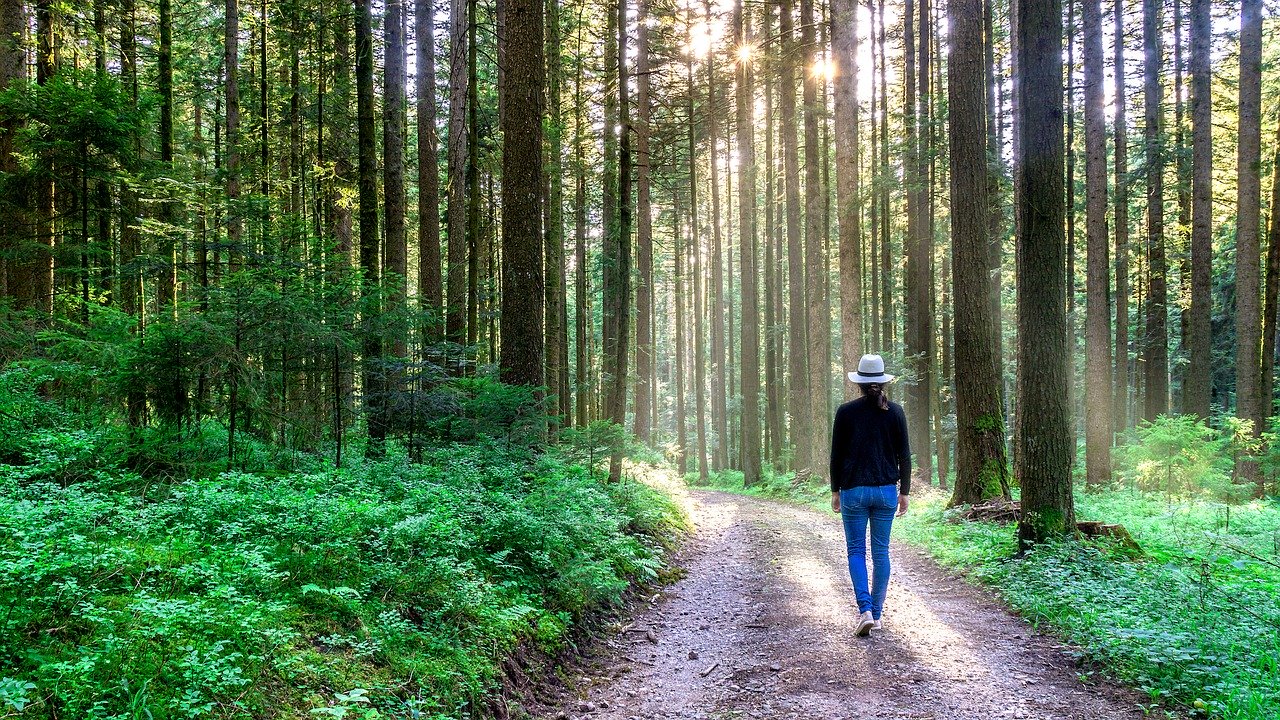 I've often thought about how we, as Jews, pray…or how anyone, for that matter, prays. Most religions have prescribed prayers, those written out for us, that we recite on certain occasions, such as when someone dies, during a wedding, or during morning or evening prayers. We may also have specific prayers we say or read during church or synagogue services. And then we have personal prayers, those we simply create on the spot with words formed from emotions born in the heart. These tend to represent an outpouring of the soul and may have elements of traditional prayers but are more often simply stated in our normal spoken language.
The question then becomes, does God hear us no matter how we pray? Or does God hear us better – more loudly and clearly – when we pray in one form or the other? One person in the video mentions that traditional prayers were written by someone else, therefore, they might not really offer "up" the words of our own hearts.
I think that sometimes the prescribed, traditional prayers offer us a nice "form" for our prayers. They are known and easy to use. If we can fill them with meaning and spirit, thus making them meaning-full and spirit-full, then they work for us. If not, then we need to use a more personal form of prayer. (Or we can use both depending on the situation, perhaps.)
I like to use Rebbe Nachman of Breslov's form of prayer. He taught that people should go out into the fields and walk and talk to God. He called this 'hitbodedut.' This Hebrew word means "self-seclusion," and basically involves time alone talking to God in an unstructured, spontaneous, and individualized manner about your deepest concerns, the things you appreciate, your frustrations, what makes you happy, etc. Rebbe Nachman felt that nothing was too mundane to discuss with God during hitbodedut. You can talk about work, money, relationships, desires, your behavior and motivations, struggles to correct character flaws, how to achieve your human potential, your efforts at personal growth, your goals for the future, your sense that you cannot connect with God. You talk to God intimately and informally, like a friend to a friend or a child to a parent. Rebbe Nachman's primary disciple, Rabbi Nosson said, that since we are all children of God, (Deuteronomy 14:1), "It is good to express your thoughts and troubles to God like a child complaining and pestering his father."
Rebbe Nachman taught that the best place for hitbodedut is in the forests or fields; I often combine this prayer practice or time with a daily walk. He said, "When a person meditates in the fields, all the grasses join in his prayer and increase its effectiveness and power." He also suggested practicing hitbodedut in the middle of the night, when our worldly desires tend to be at rest.
When I consider how we should pray for our prayers to be heard, I always remember one story that speaks to the fact that the most important thing about prayers is the kavanah, or intention, with which we say them. So, let me relate that story to you:
There was a shepherd who sat on a rock and prayed every day while his sheep grazed. He prayed in the only way he knew. He would say such things as: "God, I love you so much that if I had only one loaf of bread, I would give it to you. God, I love you so much that if it were raining, I would give you my raincoat."
One day a rabbi came along and heard the shepherd praying. He stopped the poor man and said, "You are not praying correctly. Let me teach you how to pray." Eager to be able to pray in a way that could be heard by God, the shepherd spent the day learning the prayers the rabbi taught him. In the evening the rabbi went away and left the shepherd alone.
The next morning, the shepherd sat down on his rock and opened his mouth to pray in the way the rabbi had taught him, but he had already forgotten the words of the prayers. Try as he might, the words would not come to him, so he sat silently on his rock and never prayed again.
After a few days, God noticed that he no longer heard the shepherd's prayers. He asked several of his angels to go down to Earth and discover what had happened to stop the shepherd from reciting his daily prayers. When they found him sitting silently on his rock, they asked him why he no longer prayed. Shocked that God had even noticed that he was not praying – that God had even heard his initial prayers – he answered, "A rabbi told me the correct way to pray. I didn't want to pray incorrectly, and I believed that God would not hear my prayers if I did not recite them with the right words."
The angels looked at each other and smiled. "We are going to make an exception for you," they said, "and allow you to see and hear a little of what goes on in Heaven. Come with us." And with that they took him by the arms and took him to where God sat surrounded by angels. "Listen to how the angels pray to God," they instructed the shepherd.
To his amazement, he heard the angels saying, "God, I love you so much that if I had only one loaf of bread, I would give it to you. God, I love you so much that if it were raining, I would give you my raincoat."
The moral of the story is clear: No matter how you pay, if you pray with a true desire to connect with God and out of love for God and from your heart, the words don't matter. (And, yes, there are many more stories like this, such as those where people simply recite the Hebrew alphabet, that show the importance of intention. This is just one I happen to like a lot.) So, choose your own words or those written down for you by someone else. They all work if you fill them with meaning and spirit.
Photo courtesy of PhotoGranary / pixabay.com