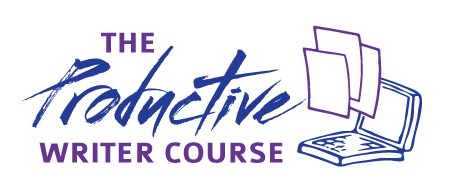 Do you struggle to write consistently...or at all? Despite your best intentions, do you find your time at the computer produces few manuscript pages? I understand, and I know there is another way.
Nina Amir, 12-time bestselling author, Author and Blog Coach, and Certified High Performance Coach.

You can become a consistently productive writer. How do I know? Because I am one—and I've taught hundreds of other writers to become productive as well. I can show you how to:

write daily

achieve your daily or weekly word-count goals

meet writing deadlines

produce numerous articles, blog posts, and books per year

realize your dream of becoming an author or professional writer

approach your writing projects boldly, enthusiastically, and joyously

never let life get in the way of your purpose—to make a powerful difference with your written words.

step into your best writing self.

live the writing life.
It's time to realize your potential as a writer.
I've been where you are now. You've got a dream that involves bringing all the ideas you have in your head—for articles, blog posts, and books—to life. You can imagine yourself sitting at your computer every day and producing page after page of manuscript. And you see your projects—published work—in the hands of readers, who are positively and meaningfully impacted by your words.
It's time to turn that dream into reality. You can do it! It's your time to make a difference and fulfill your potential as a writer.
The Productive Writer Course
I created a course for all the writers—just like you—who told me they were struggling to write on a regular basis and feeling frustrated they had not made progress on their writing projects.
The Productive Writer Course has one goal: to support you on your journey to becoming a consistent and productive writer. The program includes my best writing strategies, which were created from my experience as a journalist, blogger, and author as well as a Certified High Performance Coach.
The Productive Writer Course includes six modules and a bonus:
Module 1: Get Out of Your Own Way and Write
Module 2: The Five Necessities for Writing Productively Daily
Module 3: How to Start . . . and Finish . . . Your Book
Module 4: How to Write Confidently
Module 5: How Successful Writers Overcome Overwhelm
Module 6: How to Write Without Resistance
Bonus: How I Write
Your readers are waiting for you. Don't let them down. More importantly, don't let yourself down. Become a productive writer. Write and publish consistently, so you fulfill your purpose and potential and make a positive and meaningful difference with your words.
Transform yourself into a consistently productive writer!
The Productive Writer Course
$197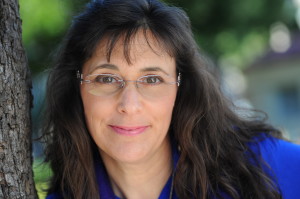 I am an international speaker, award-winning blogger and journalist, bestselling author, and one of 300 elite Certified High Performance Coaches in the world. Known as the Inspiration to Creation Coach, I help people combine their purpose and passion, so they get inspired to action and Achieve More Inspired Results.
The author of How to Blog a Book, The Author Training Manual, and Creative Visualization for Writers, I also have12 ebooks to my name, including: Authorpreneur: How to Build a Business Around Your Book, The Nonfiction Book Proposal Demystified, and the Write Nonfiction NOW! series of guides on building author platform, publishing articles, creativity, and writing a book in 30 days. I have had as many as six books on the same Amazon Top 100 list (Authorship) at the same time.
I created the Author of Change Transformational Coaching Program and founded NaNonFiWriMo (the nonfiction counterpart to NaNoWriMo) and the Nonfiction Writers' University (NFWU). Also, I developed a proprietary training program for aspiring authors and author coaches based on my book The Author Training Manual.
I received a Certified High Performance Coach™ (CHPC) certification from the High Performance Institute, which was founded by New York Times bestselling author Brendon Burchard. I use this to coach a variety of clients, most notably in my High-Performance Writer programs as well as in my forthcoming NFWU Masters and Inspired Results Mastery programs.
Additionally, I blog at How to Blog a Book, Write Nonfiction NOW!, and As the Spirit Moves Me. I previously was a regular contributor to thebookdesigner.com and thefutureofink.com. I have been the national Jewish Issue Examiner and the National Self-Improvement Examiner at Examiner.com and had a column on VibantNation.com. I currently has a column at Jenningswire.com.
Previously, I served as the writing and publishing expert on the popular Dresser after Dark radio show. For two years I was a featured expert on Conversations with Mrs. Claus, a podcast listened to by 130,000 people in 90 countries each month.
I also used to work as a freelance nonfiction book editor. One of my client's books, Enlightened Leadership, was self-published and then purchased and re-released verbatim by Simon & Schuster; it has sold over 320,000 copies to date. Another, Radical Forgiveness, won the Writer's Digest Self-Published Book Award (Inspirational category), received a contract from William Morrow but remained self-published and went on to sell 115,000+ copies; much later Sounds True purchased Radical Forgiveness.
I earned a Bachelor of Arts degree in Magazine Journalism with a concentration in psychology from Syracuse University's S.I. Newhouse School of Public Communications. I have edited or written for more than 45 magazines, newspapers, e-zines, and newsletters and produced hundreds of articles in the process. I have interviewed such well-known figures as Usher, Deepak Chopra, Pete Seeger, and Michael Harner. Her essays have been published in five anthologies and appeared in numerous e-zines and Internet article directories. Also, I produced hundreds of guest blog posts for well-known sites, and my work has appeared in such books as Spiritual Pregnancy and the fifth edition of How to Write a Book Proposal.
It's time . . . your time . . . to write!
The Productive Writer Course
$197