You want to become a writer.
But do you write consistently? Do you publish your work?
Or do you procrastinate, balk at the required tasks that go with getting published, start projects but never finish them, and allow life to get in the way of achieving your writing dreams?
The majority of wannabe writers just talk about writing. Real writers . . . successful writers . . . write. They are high-performers who churn out work consistently and place it in the hands of readers.
Stop talking about writing. Become a writer.
The most productive and successful writers possess habits and mindsets that support their goals and dreams. They know personal development is essential if they want to achieve their purpose and potential. These writers know that becoming their best selves provides the key to success—personally and professionally.
They invest in their personal growth because they understand that this is the key to success—in every area of life.
You know it, too.
But you haven't made that investment in yourself or in your writing dreams . . . yet. That's why you are struggling.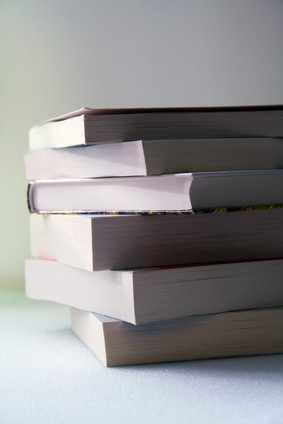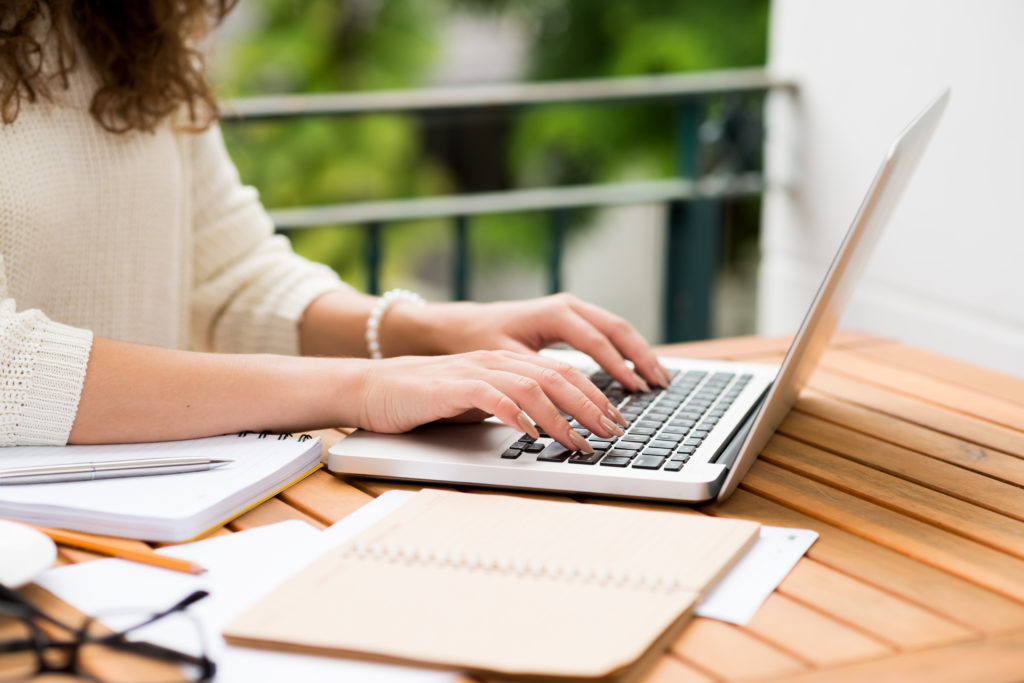 Because you haven't yet stepped into your best self, you aren't a productive writer. You don't have the strategies, habits or mindsets that help you achieve your writing goals.
As a result, you're distracted, overwhelmed, uncertain about your next step, filled with self-doubt, afraid to take action, tired, too busy to write, unproductive, unable to change, and feel like you are wandering through your days putting out fires rather than lighting a flame that gets you writing and publishing your work.
When you live this way, it doesn't matter if you have a marketable book, article, or blog idea—or if you can write. You can't achieve successful authorship because you haven't  mastered your psychology, physiology, productivity, persuasive skills, purpose, and presence.
But you don't have to continue living this way. You can set yourself apart from the wannabe and average writers. You can produce excellent written work consistently and make a positive and meaningful difference with your words.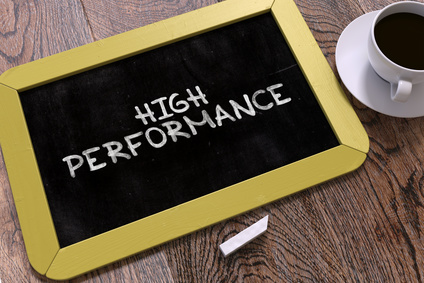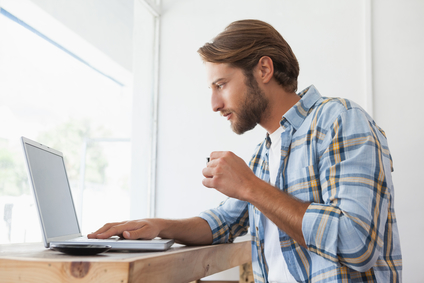 How? By taking concrete steps to become your best self—the person and writer you were meant to be.
Yes, hone your craft. Produce ideas that will sell.
But, more important, develop clarity, energy, courage, productivity, and influence to become your best self—the person and writer you were meant to be.
When you do so, you will make writing dream real.

It's time to achieve your writing goals.
Step up and into your purpose and potential.

I've found the secret to writing success ...

I was a wannabe writer for a long time. Even after I became a published writer and award-winning blogger, I continued to feel as if I wasn't achieving my potential or purpose. Nor was I as productive as I could be ... or wanted to be.
I knew I needed to learn how to level up personally and professionally. I wanted more success, freedom and fulfillment. And I wanted to have more impact—to make a difference in millions of people's lives.
So I added high-performance strategies and tools to my writing skills and publishing knowledge. I focused on personal development—positive mindsets, productive habits, and inner work. When I saw the benefit this had on my life and writing, I became certified as a high-performance coach so I could share what I'd learned with others.
Today, I am 10x more productive than before (and people thought I was productive previously). I have more energy, clarity, focus, influence, and courage than ever. I also increased my income in the last year by 10x.

I'm proud to say that I have published 21 books, including three traditionally published titles. And I have produced 11 Amazon bestsellers. I run four blogs, and I coach clients daily.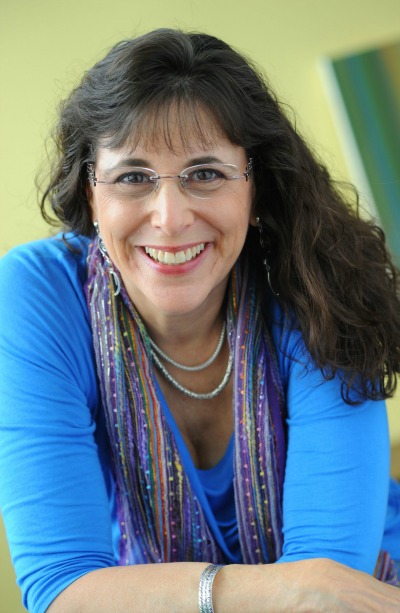 The closer I move to achieving my potential—to becoming my best self—and fulfilling my purpose, the more able I am to help other writers transform into their best selves and make their writing dreams real.
What's the secret? Personal growth.
It's true, you need writing skill and marketable ideas to succeed as a writer. But that's not enough . . . not if you want to be more than average as a writer or author or move past whatever currently stops you from writing and publishing.
If you want to achieve your potential and purpose as a writer . . . and as a person, I hope you'll join me in the High-Performance GROUP Coaching Program.
This program is the best of what I have to offer aspiring writers. And its the foundation you need to succeed—at anything. And the strategies, tools, habits, and mindsets I share are the same ones I continue to use as I work to achieve my potential, too.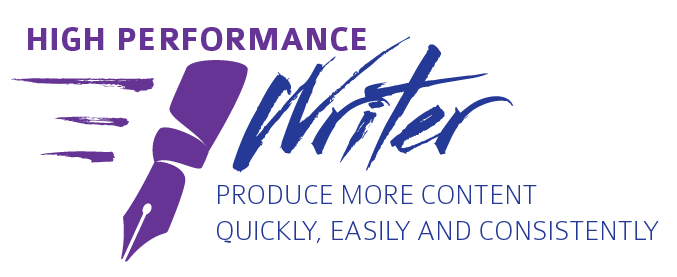 Limited Spots Available!
Next session begins 9/14/20 for members of the Nonfiction Writers' University.
Join today to participate!
September 2020 - February 10, 2021
Mondays 4:00 - 5:30 p.m. Pacific Time
All sessions are delivered using a Zoom meeting. Access to and International numbers for calls are available.
Recordings and handouts are delivered via a membership site.
Register for High-Performance Writer GROUP Coaching and receive:
Coaching Sessions
12 weekly, 1½ hour Certified High Performance GROUP Coaching sessions.
Handouts/Assignments
Weekly handouts/assignments to help you explore key concepts more deeply.
Recordings
Recordings of all 12 sessions.
Facebook Group
A private Facebook group to ask questions between sessions, explore ideas with group members, and share your "a-ha" moments and progress.
Tips
High performance tips, habits and strategies to apply to your work—or your life.
Value
Certified High Performance Coaching session normally valued at $300+ per session for only $42 per session.
Expert Coaching
All the benefits of Certified High Performance Coaching plus the benefits of working with a writing and publishing expert.
Intimate Group
Only 20 participants per session.
Life's Golden Ticket
A free copy of Brendon Burchard's Life's Golden Ticket.
Guarantee
If after two sessions you don't feel the "High-Performance GROUP Coaching" program will give you the tools and strategies to become a productive and successful writer, then I'll (1) refund your money AND (2) consult with you for 30 minutes FREE to help you achieve your writing goals.
No questions, no hassles – it's that simple. If you are dissatisfied, you get your money back.**
** No refunds for other reasons. You have lifetime access to the recordings and handouts and to the High-Performance Writer home-study course as well as to additional material added or updates made to the coaching program.
What Will You Learn during Certified High Performance Coaching?
Over the 12 weeks you deep dive into 12 topics or sessions that help you reach heightened and sustained levels of performance and potential in your life.
FOCAL POINTS
The goal of this session is to discover where you currently focus your attention, what level of agency or control you currently feel in your life, and what habits help you perform at your highest level and which ones hinder you from reaching high performance.

CLARITY
The goal of this session is to understand where you have strengths and gaps in the amount of clarity you experience in  life. We work to create a clear vision of your best self. To do so, we define who you want to be, how you want to interact with others,

and what life principles and practices will make you most successful. This gives you immediate, behavioral-driven clarity and intentionality so you move forward more quickly.

ENERGY
In this session our goal is to understand how much energy you have each day and how to amplify it to higher levels so you have the vibrancy and stamina needed to achieve your goals and live a fully charged life. We strive to find ways for you to gain immediate improvements in the energy you feel and generate daily.

COURAGE
The goal of this session is to discuss where you feel you've been confident and courageous in life and in what situations you might be holding back or backing down. You receive insights and tools to help you gain confidence, decisiveness, and momentum.

PRODUCTIVITY
The goal of this session is to see how productive and effective you feel in life and work and to give you a set of tools and concepts to help you quickly and easily improve those areas. The focus is on helping you immediately become more effective and productive every day.

INFLUENCE
The goal of this session is to gauge how influential you've felt in your relationships and career. You'll receive a few tools and learn concepts that will raise your level of action and immediately help you become more influential in your relationships and career.
PSYCHOLOGY MASTERY
Now, at the program's half-way point, we begin to delve deeper into the six pillars of high performance: your psychology, physiology, persuasive skills, presence, and purpose.
The goal of this session is to develop a free, consciously-directed, positively engaged mind. Simply said, you learn how to create a high-performance mindset.
PHYSIOLOGY MASTERY
The goal of this session is to check on your energy and physiology work from Session 3. You recieve more tools to help you activate your physiology in ways that make you feel even stronger and more vibrant and that help you gain even more energy.

PRODUCTIVITY MASTERY
The goal of this session is to review how productive you have been since we began working together so we can look at the ways in whihc you can become even more effective. We look carefully at how you can cut out distracting activities and, in this way, level up your ability to reach your goals.

PERSUASION MASTERY
In this session we gauge how persuasive and influential you've felt in your relationships and career and target areas in which you can be more persuasive. You wil learn tools to help you improve your level of persuasion so you make a postive impact.
PURPOSE MASTERY
This is your second to last session in the program. At this point, we deep dive specifically into the topic of purpose for the first time, although this pillar of high performance underlies much of the work we have done to date. This session focuses on gauging how well you have been living and leading in a purposeful manner.

COMMITMENT TO HIGH PERFORMANCE
In this the final session we check in on your performance and define your best areas for commitment and discipline moving forward. These are your next steps to continue your journey to achieve your potential and fulfill your purpose. High performers are committed to lifelong discipline and mastery in the six pillars: psychology, physiology, productivity, persuasive skill, and purpose. 

Praise from Past Participants
I've taken many "How to Write and Publish Your Book" courses, and I wish I had found Nina Amir's High-Performance Writer Coaching Program sooner. It helped me breakthrough to another level of action.  I've finally got it; I'm not a 'want-to-be' published book author. My new identity is "I'm a writer," and writer's write. Because of this course, I've developed success habits, rituals, and practices that source my intentions.  I now have a time and place carved out for writing, and even a specific plan for what I write.  I appreciated being part of a supportive community of individuals also leveling up on their writer's journey. Lastly, the author-coach influence of Nina Amir and, specifically, her passion, inspiration, extensive industry experience, and modeling of a high performance writer's life were keys to me finally experienced the ease and excitement of being in my writer mode.
I had stopped writing all together…except for occasional, complaint-filled entries in my journal.  I was letting the circumstances of my life control me, and my passion gave way to obligations. I knew I was wasting valuable time and talent but was unsuccessful in seeing my situation through a different lens. All that is behind me now. What changed? I participated in Nina Amir's High-Performance Writer Group Coaching Program. By the half-way point of the program, I reframed my view of the circumstances of my life, rearranged the logistics of my days to include writing time, and began consistently working on the book that has been nudging at me for the past five years. I am inspired, keeping my writing commitments, and putting words on the no-longer-blank pages of that book.  I have more energy, and I am happier!  Nina is an amazing, heart-felt, and insightful coach! Her wisdom coupled with the results-oriented high-performance techniques she provides  turned my creative life around. If you are stuck, scared, having a confidence crisis, or lost in a world of logistics and excuses, take this program and change your world!
--Karen Stone, MSW, LCC
The High-Performance Writer Group Coaching sessions have changed the way I view my journey into the writing life. Nina Amir skillfully assisted me to develop productive new habits that allow me to approach projects with the energy and passion I need to achieve my goals. Nina provided a safe and creative place where I could commit to and practice this new level of high performance, and I'm very grateful.
--Terry A. Donner, JD, RN, CCM, CSA
The High-Performance Writer Group Coaching Program was an amazing and inspirational journey…much more than I even hoped for. I learned more than how to be a productive and effective writer; I discovered a great deal about myself as a writer and as a person.
--Pam Norton
When I started the High-Performance Writer Group Coaching Program I was bouncing off the walls, juggling ideas, commitments and tasks, trying to keep all the balls in the air. As a result of Nina's firm prodding during the sessions, I now have the tools to juggle less and prioritize more. Productivity was only one area where I experienced eye-popping positive changes. As Nina guided us through the high performance critical factors, I uncovered hidden strengths that I'm now using in daily living. What I especially appreciated was the opportunity to share during the sessions and get a mini 1:1 coaching session. You get out of it what you put into it — speak up and Nina will give you pointed advice. The most thrilling takeaway: in one of the 1:1 coaching moments Nina taught me a new way to be persuasive. When I tried the technique later that day, like magic it worked. Thanks, Nina!
--Roberta Guise, Principal, Guise Marketing & PR; and President, FemResources
I signed up for the High-Performance Writer Group Coaching Program at a time my writing and my identity were stuck in the mud. I had a feeling I was supposed to be writing something, but what and why were lost on me. In the preceding year, I had relocated 1,000 miles and had found myself in a new career and direction in my life. As a result, I felt that I had lost my voice, where previously I was very public and active and well received by emerging writers in the Hollywood community. Now I was producing an independent pot comedy film and working as a contract writer in cannabis and construction. Yet, I didn't have a grasp on my public and creative persona. Within a few short weeks of being in the program, my new identity, purpose, and projects clicked. I got in gear on writing and delivering two books, both available on Amazon: Realize Your Big Screen Dream: A Guide for Authors Bringing Books to Film & Television and Pre-Fabricated Steel & Metal Buildings: From DIY to Erector Services and Design-Build. I also started to host Cannabis Marketing Webinar for thought leaders in the space and attracted over 500 attendees. In the High-Performance Writer program, I went from a complete lack of direction in writing, publishing and speaking to new higher levels of inspiration, aliveness, and productivity. I also watched my contract income increase dramatically month over month in the program.
--Philippa Burgess
Nina Amir's High-Performance Writer Group Coaching sessions gave me the courage and direction I needed to begin living my dream and my purpose – to be a writer. Having completed this twelve-week journey, I am amazed at the improved clarity, energy, and productivity I gained. If you want to "level up" in your writing and your life, this program may be just what you need.
--Rev. Donna Martin, Pastor and Writer
Taking Nina's High-Performance Writer and Charged Writer Group Coaching Programs was one of the best decisions I've made in a long time. I love the sessions, and I appreciate that Nina is nonjudgmental, supportive and caring. I always feel comfortable participating in class and my writing has benefited. Despite being an aspiring writer, when I first started the High-Performance Writer program, I was not writing. By the second week I was. With Nina's encouragement during The Charged Writer program, I started writing at least 700 words a day. Writing became easy, and I was focused on set goals. I had the energy and desire to write. And I haven't stopped!
--Debra Rubin
Anyone looking to jump-start a writing project or get a stalled one back on track should check out Nina Amir's books, writing conference sessions and training or coaching programs. Her How to Blog a Book was my first taste of practical steps needed to get from an idea and a bunch of text to a professional finished product. Her coaching series, High-Performance Writer and Charged Writer, has helped me with focus and motivational tools to navigate an unfamiliar landscape. My project has moved from manuscript toward finished product. Nina has a deserved reputation for offering advice and information that is immediately useful. In a writing culture saturated with experts offering obscure wisdom, Nina is a refreshing departure.
The High-Performance Writer Coaching Program helped me break through my resistance and fears, and my life started to move in a more useful and self-directed fashion. My productivity in all areas, including writing, and stamina went up as did my self-confidence and creativity.
--Yasin M. Choudry, M.D
The High-Performance GROUP Coaching program will teach you how to:
Meet Your Deadlines
Set writing goals and achieve them.
Complete Projects
Finish what you start.
Develop Habits
Learn and use new behaviors and mindsets to help you move forward faster.
Create Routines
Develop daily routines that help you write consistently and effectively, generate more energy and focus, and move courageously toward you writing dreams.
Increase Motivation
Get inspired to take massive action on your writing projects and in all areas of your life.
Remove Doubt
Move through writers block and negative thoughts that prevent you from writing or putting your work out into the world.
Build Energy
Increase your energy so you have the stamina to write for lengthy periods and manage long-term projects.
Create Practices
Develop sustainable writing practices.
Eliminate Fear
Eliminate limiting beliefs, fears and negative thoughts that hold you back.
Attract Readers
Become an influencer in your target market and have a positive and meaningful impact on your ideal readers.

All of this for ONLY $597
Maybe you feel like $497 is too much money to invest in yourself. (After all, this is a personal-development program rather than a course on how to write or become a writer, author or blogger.) But how much value do you place on becoming a writer and impacting your readers in positive and meaningful ways? How important is it to you to share your message with the world? And what will you (or others) lose if your words never get read . . . by anyone? What will you and your readers gain if they do?
You can keep taking courses on writing skill and how to publish, blog, or promote. You can continue trying so-called solutions to writer's block. You can get up every morning feeling too tired, busy, distracted, unfocused, and fearful to write. You can continue to let life get in the way of writing.

Or you can decide to become a highly productive . . . and successful . . . writer. You can decide to invest in yourself and your future as a writer. You can learn from someone who has been there, done that, and found another way - THE way - to succeed.
If we worked one-on-one, your investment in Certified High Performance Coaching would be $4,000. Through this program, you get all of the things mentioned above along with the added benefit of sharing and learning with others on a mutual High Performance Writer journey - all for the investment of $497.
This is a no brainer! Invest in yourself. Get out of your own way. Become the writer and author you know you can become.
Yes! I Want to Become A High Performance Writer today Nina!