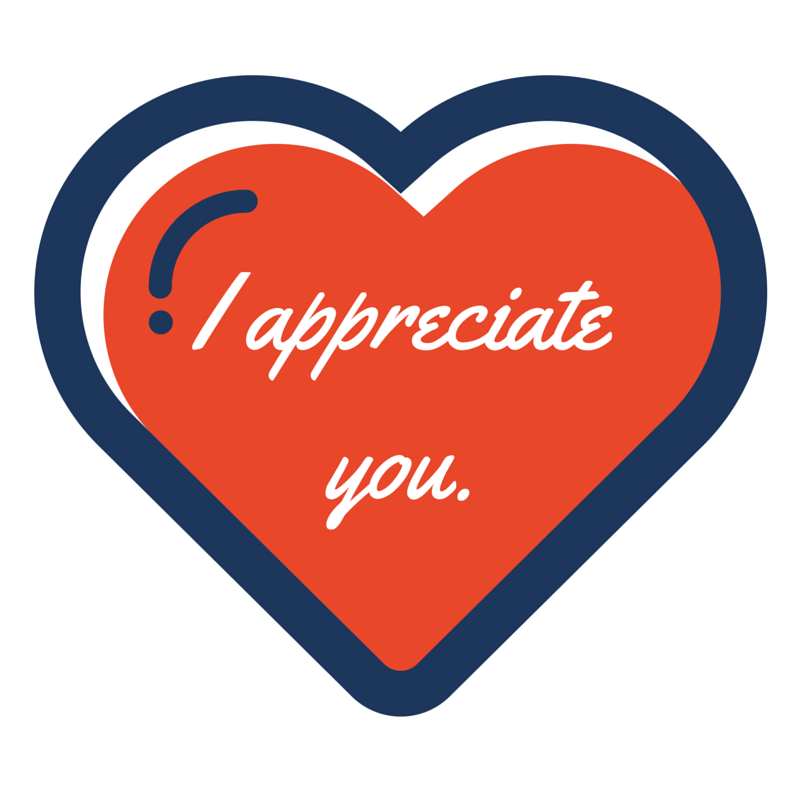 Valentine's Day can seem awkward and challenging if you are in a relationship that isn't as loving as you'd like. The same proves true on a wedding or relationship anniversary, when, again, you are supposed to express loving feelings. If you're not feeling it at the moment, what can you do to celebrate and acknowledge your significant other on this special day? Try creating a rampage of appreciation.
What's a Rampage of Appreciation?
I first heard the term "rampage of appreciation" from "Abraham" at one of Esther Hicks' events. I tried it and found the exercise enormously powerful. You can use it with a significant other or with your children, co-workers, and friends. It focuses you on what's working in your relationship with that person and what you appreciate about them rather than on what's not working and what you dislike.
How to Create a Rampage of Appreciation!
To create a rampage of appreciation, make a list of all the things you appreciate about the other person—in this case, your significant other. That's it…unless you decide to share it with that person.
That's what I did one year. I made the list, wrote something nice about how I was sorry we were struggling, and then glued the whole thing on a heart-shaped piece of pink poster board. It was a much better offering—and gift—than any a store-bought Valentine's Day card, which wouldn't have voiced sentiments I felt that year.
If you are experiencing a bad patch in your relationship, push yourself past your first reaction, which likely will be something like: "I don't appreciate anything about him (her)." Begin with small gratitude statements, such as "I appreciate that she doesn't leave her dishes in the sink—and even puts mine away sometimes," or "I appreciate that he doesn't leave the toilet seat up after he uses the bathroom." (If you choose to share your list, change "he" or "she" to "you."
Just start making the list! You'll discover there are many things you appreciate about this person. And you'll find your thoughts and feelings about the person changing as well.
Repair Your Relationships with a Rampage of Appreciation
A rampage of appreciation can go a long way toward repairing a struggling relationship. Often the sense that you aren't appreciated makes you feel less loving toward another. Or your constant focus on what you don't appreciate about the other person causes your loving feelings toward them to lessen with each negative thought.
Focusing on what you appreciate about someone helps you remember why you fell in love in the first place—or why you hired them or chose them as a friend. And it changes the energy of your interactions as well as your feelings. When you focus on what you appreciate, you see more of it as well.
This Valentine's Day, try creating a rampage of appreciation if you don't feel as loving toward your significant other as you'd like. Or, create more loving feelings for all the people in your life by trying this simple exercise.

If you want to develop high-performance skills, habits, and character traits so you improve your relationships and
A
chieve
M
ore
I
nspired
R
esults in all areas of your life, let's discuss how
Certified High Performance Coaching
might help you fulfill your potential and live your life with more clarity, courage, energy, productivity, and influence—and success.
To set up a 1-hour FREE High Performance Coaching session, click here.
Then download the free session application, and submit it. I'll contact you to schedule your session time. (Find out how to receive a
FREE ticket to Brendon Burchard's next High Performance Academy
– valued at $997.)