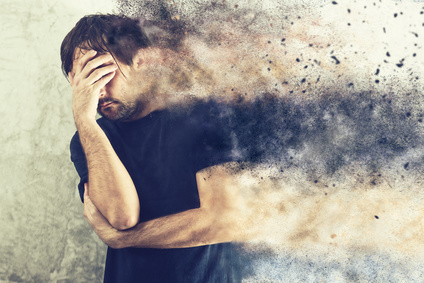 Woe is me! Do you ever feel that statement is true? It's easy to become absorbed in your problems and believe you suffer more than anyone else. However, it's more likely that many other people—or at least a few people—are worse off.
How you see your situation depends on your perspective. However, if you look at your life with blinders on, you'll only see your life. That gives you no comparison. You need a comparison to realize your situation is not so bad as you thought.
When you realize others have more difficult struggles, you gain a new perspective on your life or situation. Your attitude and focus changes.
Your Life Could be Worse—or Better
If you want proof, visit a rehab center. I've spent the last two weeks in one with my 91-year-old mother, who is recovering from a partial hip replacement.
The other day my mother went to her physical therapy session at the rehab center where she has been living since she left the hospital. The physical therapist asked her to walk across the room using a walker, which thankfully she now can do. A woman sitting in a wheelchair watched her walk by and said, "Wow! You're doing great! Aren't you lucky to be allowed to use a walker!"
I can tell you that my mother does not feel "lucky" to "get to use" a walker. Prior to the fall that broke her hip, she walked without assistance. For a good two or three weeks after the accident, she felt so stuck in her new—and terrible—situation that she wished she were dead. She believed she would never walk again or go home.
I asked the woman why she wasn't allowed to use a walker. She told me she'd had a stroke and couldn't use her left hand or arm to support herself on a walker. She needed to use a four-pronged cane instead. Then she told me that she had been in the rehab facility for six months…not ten days, like my mother. "I'm going home next month," she said. "I'm determined to go home."
My mother will return home just over a month after entering the rehab facility. Not only that, she may only need a cane to get around. The other woman has a more difficult challenge by far.
I can use myself as another example. I could complain and focus on how difficult it is to take time out of my busy schedule and away from my family and "normal" life to care for my mother while also trying to run my business and meet prior commitments. It's true this is hard, but I don't think I'll need to do this for an extended period—maybe a few months.
But I have a friend who has been caring for her elderly parents for three years. She and her three sisters take turns flying to Florida from various parts of the country each week. Each one stays for a week to perform their caregiver duties and then flies home. My friend and her sisters give up one or two weeks of every month to care for their parents—and they've been doing this (and handling work and family obligations) for years, not months. Compared to what my friend has done, I have no reason to complain.
Take Off Your Blinders
Take off your blinders. Look around.
No matter what is "wrong" in your life, someone has a more difficult challenge.
If you struggle with money, the homeless person begging for pennies on the corner has a bigger money problem. If you are fighting an illness, someone else has been fighting that illness longer. If you dislike your job and want to find a new one, someone else has no job or is unable to be hired.
Cultivate Gratitude
Getting a new perspective on your situation also helps you cultivate gratitude for what you have. For instance, my mother may go home with a walker or a cane, but she can walk, live in her home, enjoy her dog and her life, and make choices about her level of independence. I have the opportunity to spend time with my mother late in her life that I might not have made time for if it hadn't been for her accident.
Even in the worst situations, you can find gratitude for something—the fact you are alive, the chance to change your situation, finding the strength to take another step, another day to enjoy your relationships with those you love, or the feel of the sun on your face. You can even appreciate the fact that someone else is in a more difficult situations (but remember to feel compassion for them at the same time).
Today, get some perspective on your situation. Stop wallowing in self-pity and realize your current situation offers you something for which you can feel grateful. This change in perspective alone will make it easier to meet any challenge you face.
If you want to find a new perspective, I'd be happy to discuss how High Performance Coaching might help you fulfill your potential and live your life with more clarity, courage, energy, productivity, and influence—and the ability to overcome life's challenges. To set up a 1-hour FREE High Performance Coaching session, click here. Then download the free session application, and submit it. I'll contact you to schedule your session time.