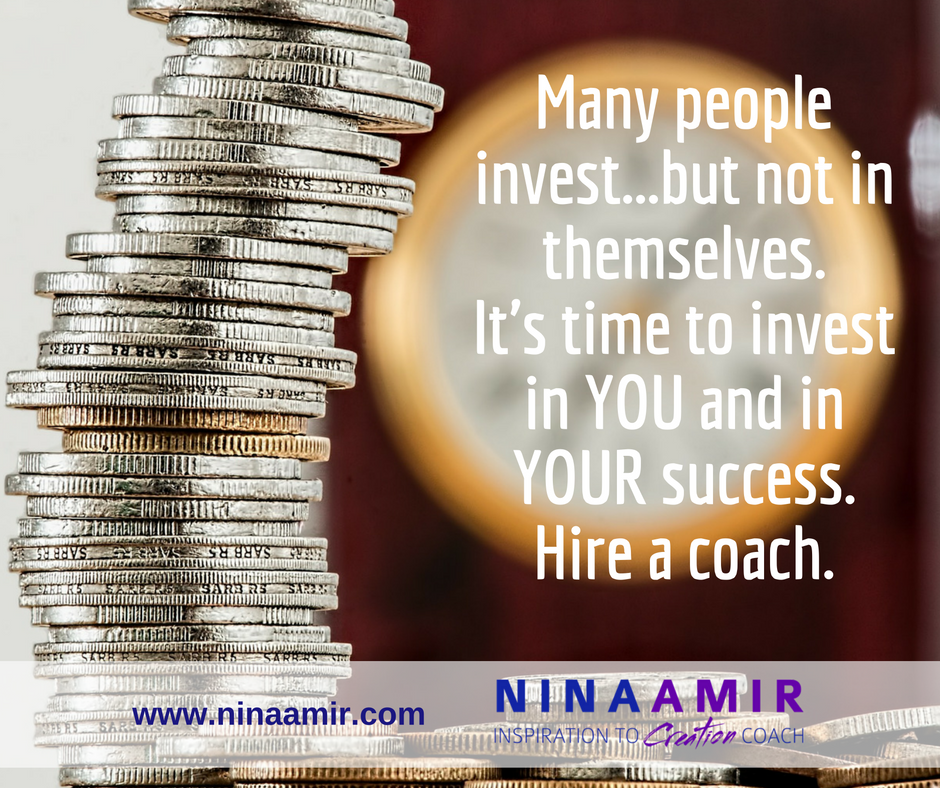 We all need a coach…or more than one coach.
You, me, famous musicians, NFL football players, the president—we all need someone to help us navigate the turbulence of day-to-day life, so we to stay on-course and arrive at the destination we so desperately desire.
And yet, many people resist the idea of working with a coach.
Or they aren't willing to invest in themselves, which makes no sense at all. Aren't you worth it? (Of course, you are!)
The Smartest Investment Ever
Hiring a coach, no matter the specialty or field of expertise, is one of the smartest investments you can make.
I have a coach. I am in a mastermind group. I work with a personal trainer. I use these coaches as both instruments of navigation and expertise—they keep me on track toward my goals, and they educate and enlighten me with their wisdom.
When I'm feeling disillusioned or distracted, it's my coaches that hold me accountable.
And when I'm feeling overwhelmed, under-informed, or just plain "dumb," it's my coaches that restore my confidence by sharing their knowledge.
And they keep me accountable. My coaches make sure I stay on track and on purpose.
Think about school without teachers—how accomplished would students be if, tomorrow, all the teachers were gone?
The books, the computers, the classrooms—they'd all still be there, but the teachers would be gone.
Would some students still study, work hard, and succeed with their education? Absolutely. But most would struggle with their studies, motivation, and turning dreams into realities.
The same is true of life.
It's Easier with Support
Are there some truly exceptional people that can succeed in every capacity of their life without a coach? Probably, but they make up a small percentage of the population.
The majority of us—myself included—do not fall into that very, very, VERY rare category.
The likelihood of achieving your life-goals—learning how to play the guitar, earning $100,000 in a year, writing your first book, becoming a better parent, increasing your productivity—dramatically increases when you find a way to incorporate a coach into your routine.
Don't Expect Answers from a Coach

Now, the one thing your coach will never do is give you the answers.
Like any good or talented teacher, a coach is there to facilitate your learning and development so that you can discover the answers on your own. They'll push you in the right direction so you can level-up on your own—they won't carry you there, but they'll walk with you every step of the way.
They will ask you the difficult questions…and expect you to discover your own answers. And they will help you find them.
So invest in a coach.
Any qualified coach.
You and your dreams are 100% worth the investment. And it's time for you to achieve your potential and your dreams.
Have you hired a coach? Why or why not?

Aren't you tired of TRYING to succeed all by yourself?

Have you been trying hard to succeed personally and professionally, but failing instead?
Do you feel like you are doing it all alone…and wish you could have help and support?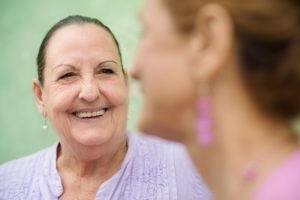 You can.
But you have to decide to invest in yourself…first…before other things.
Are you ready to do that…even for an hour?
Give me just one hour of your time…
I promise you'll come away with some new success strategies and feel as if you've got someone in your corner.
Ready to get help making the changes that will support achievement of your dreams and the expression of your best self? Follow these three steps:
Email the application to Nina@ninaamir.com.
Schedule your session here.
It's your time…to achieve your goals and live your dream.
Photos courtesy of stevepb/Pixabay.com and Diego Cervo/123RF.com