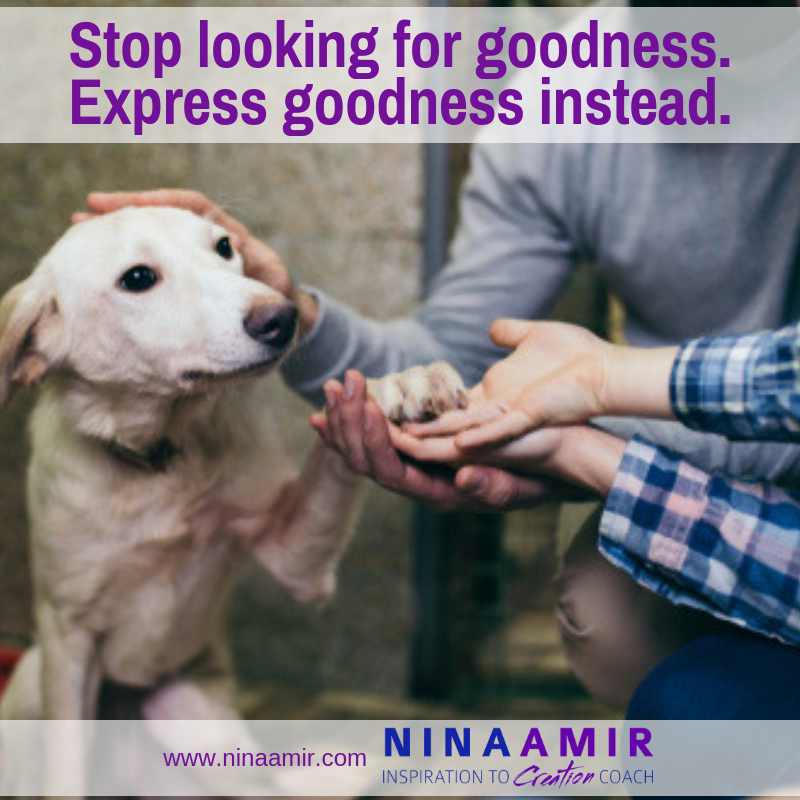 I hate to admit it, but I spend a lot of time looking at animal videos and clips of people doing good things on Facebook and Youtube. (Just writing that makes me want to go search out a few…) I particularly like the ones of rescued animals and people expressing their goodness.
Can you relate?
Sometimes I watch these feel-good videos when I am inclined toward procrastination. Other times, I watch them when I feel depressed, sad, or lonely. I'll go online and scroll until I find one to watch. And then I'll scroll until I see another. Or I'll let Youtube suggest a few. (The panda bears…oh!)
Why do I do that? Why do you do that? What is it about these videos of loving and funny pets, rescued animals, and people doing good deeds that are so compelling—and, might I say, addictive—that makes so many of us want to watch them?
Here's my theory.
Looking for Good
I think we are searching for the good in the world. We seek relief from the many things around us that look and feel bad by watching videos of rescues and adoptions and heroic acts.
On the news, all we hear about is wildfires, floods, hurricanes, school shootings, bombings, and murders. We want to see something good. We want to experience the innocence and love in animals and the virtue and kindness in people.
When we see it, we feel better. We have hope and maybe a moment or two of joy.
I know those videos give me faith in humanity, and they often put a smile on my face. (Sometimes I even laugh out loud.)
Find the Goodness in Yourself
It's all well and good to look outside yourself for goodness. However, I'd like to encourage you to find the goodness in yourself and express it in the world.
Stop looking at other people doing good. Instead, do good.
Sometimes I don't notice opportunities to express my goodness. It's easy to look around with blinders on and say, "Everybody seems to be okay." But I have friends, for instance, who lost their homes wildfires in the last few years. If I reached out and said, "If you need somewhere to stay, come to live with me until you get this figured out," that's me expressing goodness. Or, I can contribute gift cards to organizations that hand them out to those displaced by the fires.
When I see a dog running along the side of the road and stop my car, get out, catch the dog, look at his collar for a phone number, and call the owner, that's expressing my goodness. When the owner comes and gets the dog, I know by looking at them that they feel that expression.
Express Your Goodness
You can express your goodness in so many ways. For instance, you can donate to charities that help people affected by natural disasters. You can contribute money to the Red Cross or ASPCA, or you can take food to the local homeless shelter or dog food or beds to your local animal shelter. Additionally, you can foster dogs, take in rescue animals, or bring coats to the homeless on the street. Show up to serve dinner at a shelter or adopt a family for the holidays. Visit a sick neighbor or bring a shut-in groceries.
Look around. What opportunities do you see to be the type of person you see in those feel-good videos?
Make a list of all the different ways that you could express your goodness, and then take action. Express your goodness.
Don't wait for the opportunity to show up—like the dog running along the highway. Seek them out.
Stop watching the videos of humans doing good things. Instead, be a human doing good in the world. Then you won't need to seek goodness, joy, and virtue in videos. You'll demonstrate it.
How do (or will) you express your goodness? Tell me in a comment below.

Never miss one of my videos! Click here to subscribe to my YouTube channel.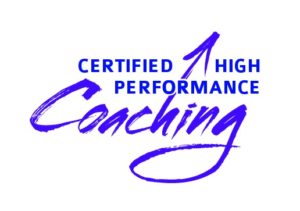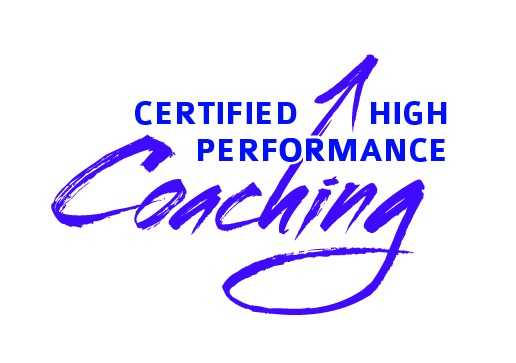 Do you have big goals for yourself in the New Year? It's time to get out of your own way and get from where you are to where you want to go. Step into YOUR greatness. Give me an hour of your time, and I'll help you see how to become your best self and create your best life. To apply for a one-hour FREE Certified High Performance Coaching strategy session,
fill out this application
.
Photo courtesy GDJ / Pixabay.com