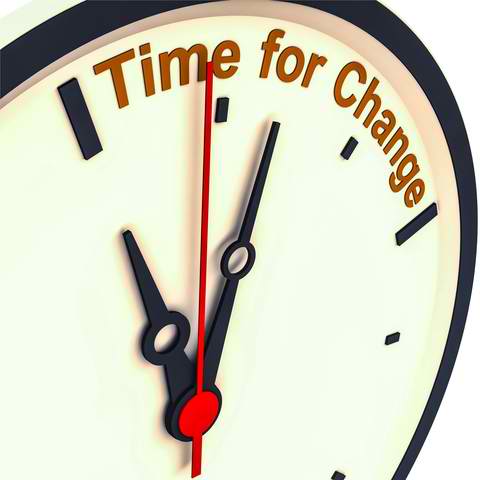 When December rolls around, everyone starts talking about goal setting—and with good reason. The most successful people in almost every industry use goals as the roadmap to help them reach their desired destinations. If you want to succeed in your personal or professional life, you need to set goals. And there's no better time to do that than before the New Year.
After all, you don't want 2015 to be just like the last year, do you? I suppose if you really crushed it this past year you might like to have a repeat performance. However, as you evaluate the past 12 months, you may find yourself feeling like you could have done, achieved, earned, or produced more. You could have reached your potential and fulfilled your purpose…but you didn't.
Isn't it time you stopped feeling that way?
If you want to follow the lead of other high performers and increase your productivity in the coming year, you must set personal or professional/career goals.
SMART Goal Setting
In his classic bestseller Think and Grow Rich, Napolean Hill offers six steps for setting and reaching goals.
Have a specific goal.
Have a specific time to achieve your goal.
Write down your goal.
Develop a plan to achieve your goal.
Decide what price you are willing to pay.
Think about your goal every day.
Hill's strategies for goal setting have often been called SMART Goals. The acronym stands for the five characteristics goals need to be effective: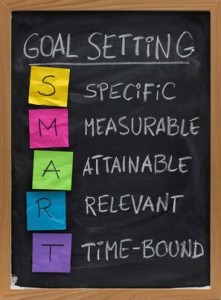 Specific: Goals should simplistically and clearly define what you are going to do.
Measurable: Goals should be measurable so you have tangible evidence that you have accomplished the goal.
Attainable: Goals should be achievable yet stretch you slightly so you feel challenged.
Realistic: Goals must represent an objective toward which you are both willing and able to work.
Timebound: Goals should be linked to a time frame that creates a sense of urgency or results in tension between your current reality and your future vision.
It's a really smart (excuse the pun) idea to apply Hills' strategies, or SMART goals, as you write goals for the New Year.
The New Type of SMART Goal
However, let's take this idea a step farther and utilize a new type of smart goal. When you create your personal and professional goals, I suggest you ensure they include five additional characteristics. Make your goals: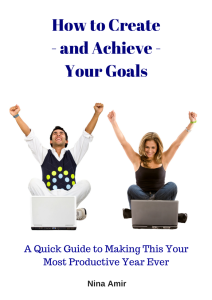 Sensational: Your goals should excite and inspire you and possibly be part of a larger goal or bold, audacious plan.
Moving: You should feel emotionally attached to your goals; they should "move" you.
Aspirational: Your goals should involve things you strive toward; taking action toward them should creates a sense that you are taking steps to fulfill your purpose and to make a meaningful and positive difference in the world or in other people's lives.
Relevent: Your goals should have meaning in your life and to the "big picture" of what you hope to achieve personally and professionally, the legacy you want to leave, how you want to serve others, and the difference you want to make.
Timeless: Your goals should be attached to a "big picture," or vision, that extends beyond this moment and into the future.
Before the New Year, take time to define your goals using both types of SMART goals. Then read these goals two or three times per day every day all year long or until you accomplish them.
Tell me about your goals for the New Year in a comment below.
If you want to develop high-performance tools and Achieve More Inspired Results in all areas of your life, let's get together and discuss how Certified High Performance Coaching might help you fulfill your potential and live your life with more clarity, courage, energy, productivity, and influence—and success. To set up a 1-hour FREE High Performance Coaching session, click here. Submit your application before the end of December and receive 15% off a package of 12 Certified High Performance Coaching sessions! Then download the free session application, and submit it. I'll contact you to schedule your session time. (Find out how to receive a FREE ticket to Brendon Burchard's next High Performance Academy – valued at $997.)

Photo courtesy of Artistashmita|dreamstime.com
Photo courtesy of PixelsAway|stockfresh.com