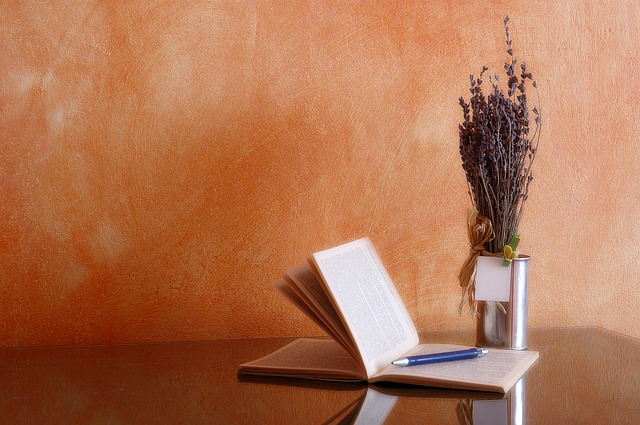 I spend a lot of my time speaking to aspiring authors. Many of them want to transform their readers or the world one book at a time. They want to become change agents or what I call authors of change. However, to author change in the world, they have to author change in their lives first. They have to transform themselves into people who possess the ability to act as change agents and published authors.
Your professional or personal goals might be quite different than theirs. You might want to become a nurse or the CEO of a company. You may want to be the best possible mother or friend or help find homes for rescued animals. To achieve these goals, you, too, need to author change in your life.
Whatever you want to become, you need to change to become it. Whatever life you'd like to live, you need to change your current life—or how you live—to create it.
You are an Author of Change
You have the ability to author change in your life. In fact, you are the author of your life. You write the manuscript and play the role of the main character. If you don't like how the story unfolds, you can decide to rewrite the story.
Every decision you make affects your personal story. Every intention you set alters the plot line. And every action you take brings your book to life.
In the past, you've unconsciously written and become the main character in your story. Today, you choose to take control of the story and guide it to the conclusion you desire.
I'm an Author of Change
I became a Certified High Performance Coach to increase my ability to help others author change in their lives. However, to become a Certified High Performance Coach, I had to author change in my life. I had to embody high-performance characteristics and live high-performance tools and strategies. I had to become a high performer.
To do this, I had to rewrite some aspects—not all—of myself and my life. My new story line had to include consistent exercise and meditation. It also needed scenes that involved increased courage, clarity, and focus in my work as well as improved presence and influence with the people in my life.
Some days I find myself moving through life based on the story I've known and lived previously. I have to stop, put that manuscript away, and pick up or write another. I read that new story line to remind myself of who I want to become and how I want to live. And then I choose to be that person and live that life—or, at least, to continue making changes that help me do so.
I've authored change in my life many times—to become a parent and stepparent, an author, a speaker, a wife… In fact, every day I author change personally as I try to improve myself so I can fulfill my potential and purpose.
10 Ways to Author Change in Your Personal Lifestory
To create to your desired story, you have to see yourself as an author of change in your life. Decide how you want your story to turn out. Then choose to make that happen.
Here are 10 ways you can author change in your life:
Utilize personal development tools, like books, courses, events, and techniques. Keep yourself on a constant personal-growth path.
Choose who you'd like to become. Choose three to five words that describe yourself in your story,.Place them somewhere you can see and think about them often (such as in a reminder on your phone or sticky notes).
Visualize yourself living the life you desire. Deliberately daydream about the future you desire.
Create a list of action items that will help you create your dream life or become the person you want to become. Break each action item into manageable steps, and then take action on these items daily.
Affirm that you have already created the life of your dreams or become the person you aspire to be. As you do, feel what it would be like to have authored this change and begun to live the story you created.
Pay attention to the times you live your old story line or revert to your character's old habits and behaviors. When you do, remind yourself of the new storyline you wrote, and intentionally set out to become the character you've created and to live the new story.
Get a coach to support you as you live your new story. Coaches can help you become who you want to be and stay in the story you've chosen.
Examine the physical world in which you live. If you notice anything that looks like it belongs in your old story, remove it. Replace it with something that suits your new story.
Notice if there are characters in your life that don't belong in the storyline you've created. If so, consider how to replace them lovingly with characters who do.
Remind yourself daily that you—not someone or something else—are the author of your life. You make the decisions and choices. You allow people and experiences into the world you've created. If you don't like something you see in your story, change it. Write something new in the book of your life.
Do you feel like an author of change in your life? Tell me in a comment below.

I currently have room in my schedule for two new Certified High Performance Coaching Clients. Make this the year you author change in your life. Apply today to see if you are a good fit for my coaching program.

If you want to develop high-performance skills, habits, and character traits so you
A
chieve
M
ore
I
nspired
R
esults in all areas of your life, discover how
Certified High Performance Coaching
might help you fulfill your potential and live your life with more clarity, courage, energy, productivity, and influence—and success.
Apply for a 1-hour FREE High Performance Coaching session with me today when you click here.
Download the free session application, and submit it. If I think you are a good fit for Certified High Performance Coaching, I'll contact you to schedule a session. (Apply to find out how you can receive a
FREE ticket to Brendon Burchard's next High Performance Academy
– valued at $997.)
Photo courtesy of Sophie07|Pixabay.com