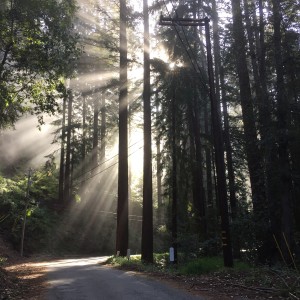 Spring has sprung. Out here in California, flowers and trees have been blooming for quite a while. But the weather is getting warm again, and everything is just so colorful! I live in a beautiful place…really. The world is filled with beauty—if you take the time to notice it.
I was reminded of this driving home Friday morning early as the fog burned off. This was a photo of the sun shining through the Redwoods on my road—the beams directed at my property!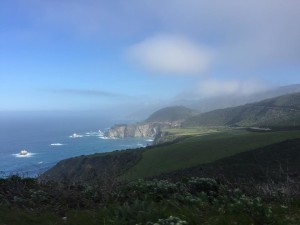 And my daughter sent me a photo she took as she drove down Highway 1 along the coast. Just gorgeous…
I decided to replace anything ugly around my house with something beautiful. I started with my front garden.
That area of  my yard had needed some care for a while. It bothered me every I came home or went out. That garden wasn't beautiful, welcoming or inspiring.
Here are two "after" picture. It may not look like much, but the flowers will get bigger and the ones I transplanted from elsewhere on the property will perk up and thrive.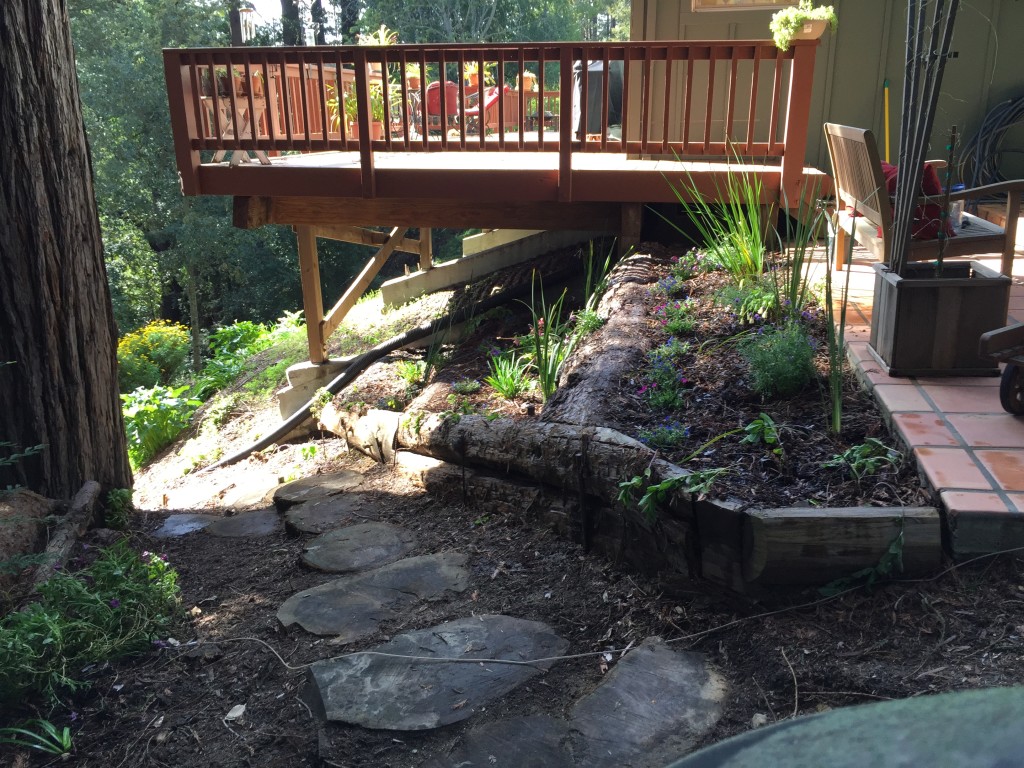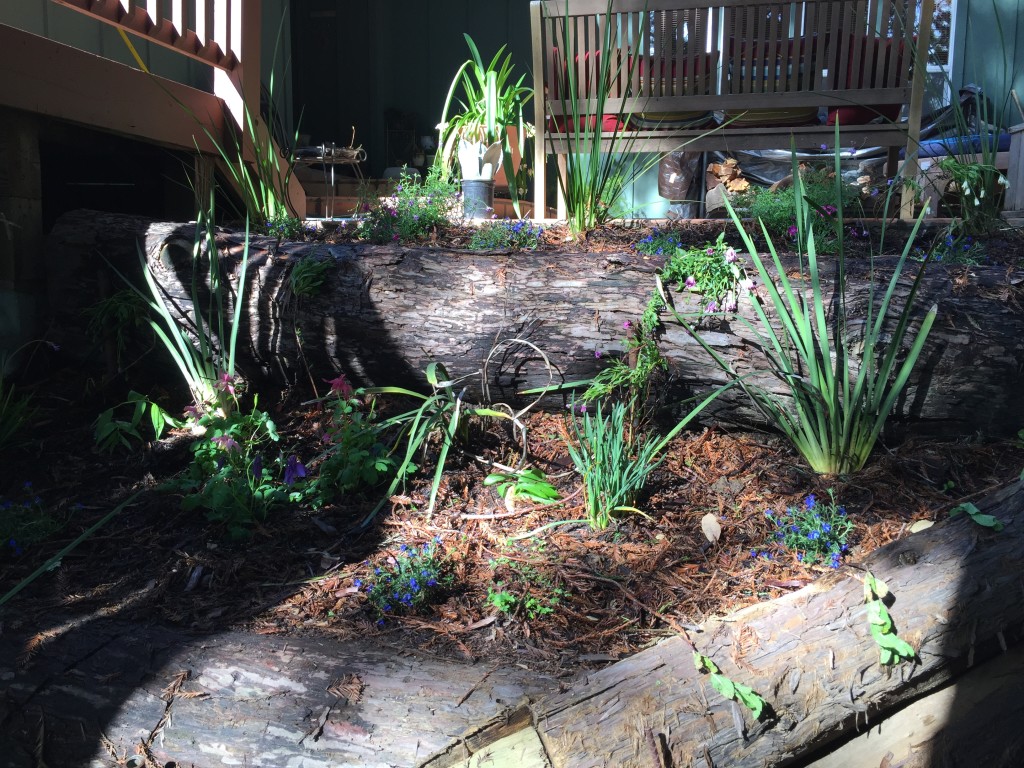 So, here's my question to you: Do you create beauty in your life? Do you have beauty in your life?  Do you even take the time to see and appreciate the beautiful world around you?
I challenge you today to create something beautiful. Bring some flowers into your home or office. Or go out and simply appreciate nature.
Once you've done that, tell me in a comment below about the beauty you created (or appreciated).

High Performance Coaching
can help you generate the mindset, state of being, and  habits to help you achieve the results you desire. It supports you in becoming more clear, courageous, energetic, productive, and influential in all areas of your life as you fulfill your potential and purpose and live more fully.
To set up a 1-hour FREE High Performance Coaching session, click here.
Find out after you apply how to receive a FREE ticket to Brendon Burchard's next High Performance Academy (value $1,997).