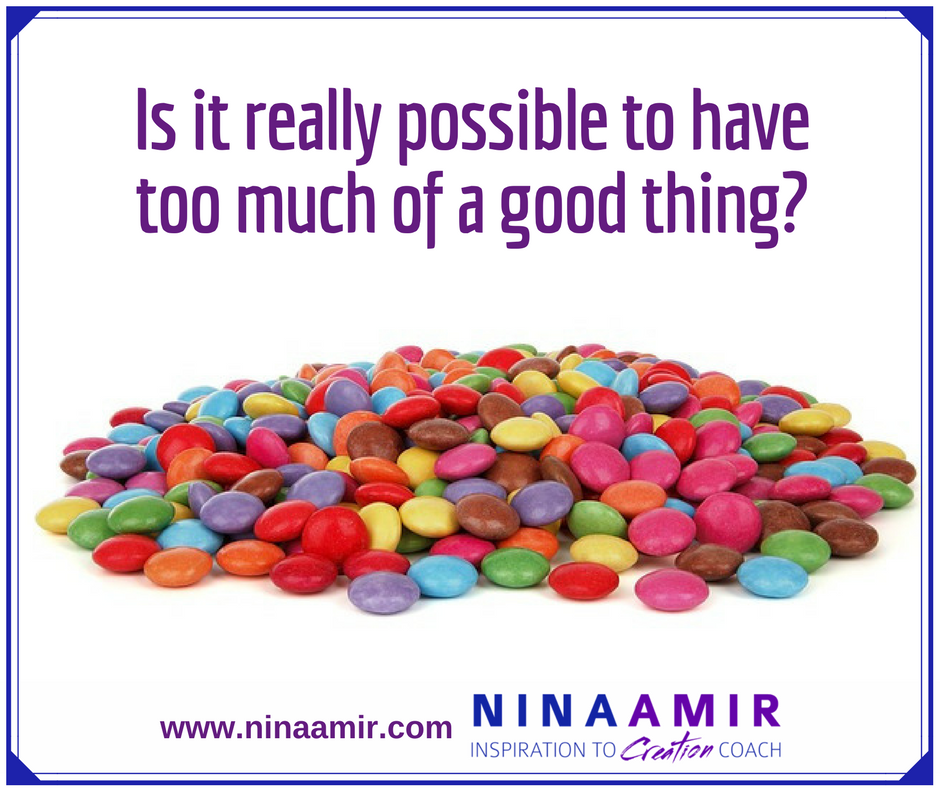 Can you have too much of a good thing? Usually, I'd say no…good things should come in abundance. But lately, I've been rethinking this belief.
California has experienced a drought for some years. It's caused enormous and devastating wildfires, problems with crops, and the need for water restrictions.
Everyone was understandably excited when this winter it began to rain. That's a good thing, everyone said. Bring it on!
And then it rained again. And again, and again.
The reservoirs all filled. The lakes, reservoirs, and levees reached capacity.
Officially, we were out of the drought.
And we all thought, That's a good thing.
What Constitutes Too Much of a Good Thing?
And then it rained some more. And some more.
And the mud began to slide. The roads began to crumble and sink and become huge gaping holes. The trees and telephone poles began to fall.
And people began to say, This is too much of a good thing. Please, stop raining!
To a certain extent, this change of attitude is understandable…given the circumstances.
Can You Ever Have Too Much "Good"?
But what if there were no mudslides, power outages and road closures? What then? Would it still seem like there was too much rain…too much of a good thing?
And what about other types of situations? Generally, can you have too much of a good thing when it causes no negative repercussions?
Can you have too much love, happiness, peace, money, or good health? Can you have too many friends, positive experiences, opportunities, or clients?
Maybe you've heard someone—maybe yourself—say, "I've got too much work…too many customers!"
You could perceive that as too much of a good thing—or you could change your perspective.
In fact, if you have that much work or that many clients, you can probably afford to bring in help. Or the time has come to expand and get the support you need to grow your business. Many would call this "a good problem to have."
Have you ever said, "I've got too many choices"?
Do too many choices constitute too much of a good thing? No.
Many people feel they have no choice…not even one. They long for a choice…something that allows them to decide to have something different, new or better. They'd give anything for just one or two options.
You, on the other hand, could just choose from your many choices…make the choice that seems best for you. And then ignore the other options.
When You Really DO Have Too Much Good
I still believe all the rain here in California is too much of a good thing. Therefore, I think you can, indeed, have too much of a good thing in some cases.
Like when you eat so much chocolate that you feel sick. It's true; chocolate may not be good for your health…but it's good. Oh, so good. But in large quantities, it may not be good at all.
The sun is good for your health, too. It provides the Vitamin D necessary to stay healthy. But too much sun and you become sunburned…and may end up with cancer. Too much of a good thing for sure.
I've always been a moderate person. I believe everything is better in moderation. For instance, I don't eat a gluten-free diet, but rather I eat gluten-reduced diet. I allow myself to eat ice cream, but not every night.
And maybe that's the key: Good things are good in moderation…not in excess. Once those good things become excessive, they cease to be good.
What do you think? Can you have too much of a good thing?