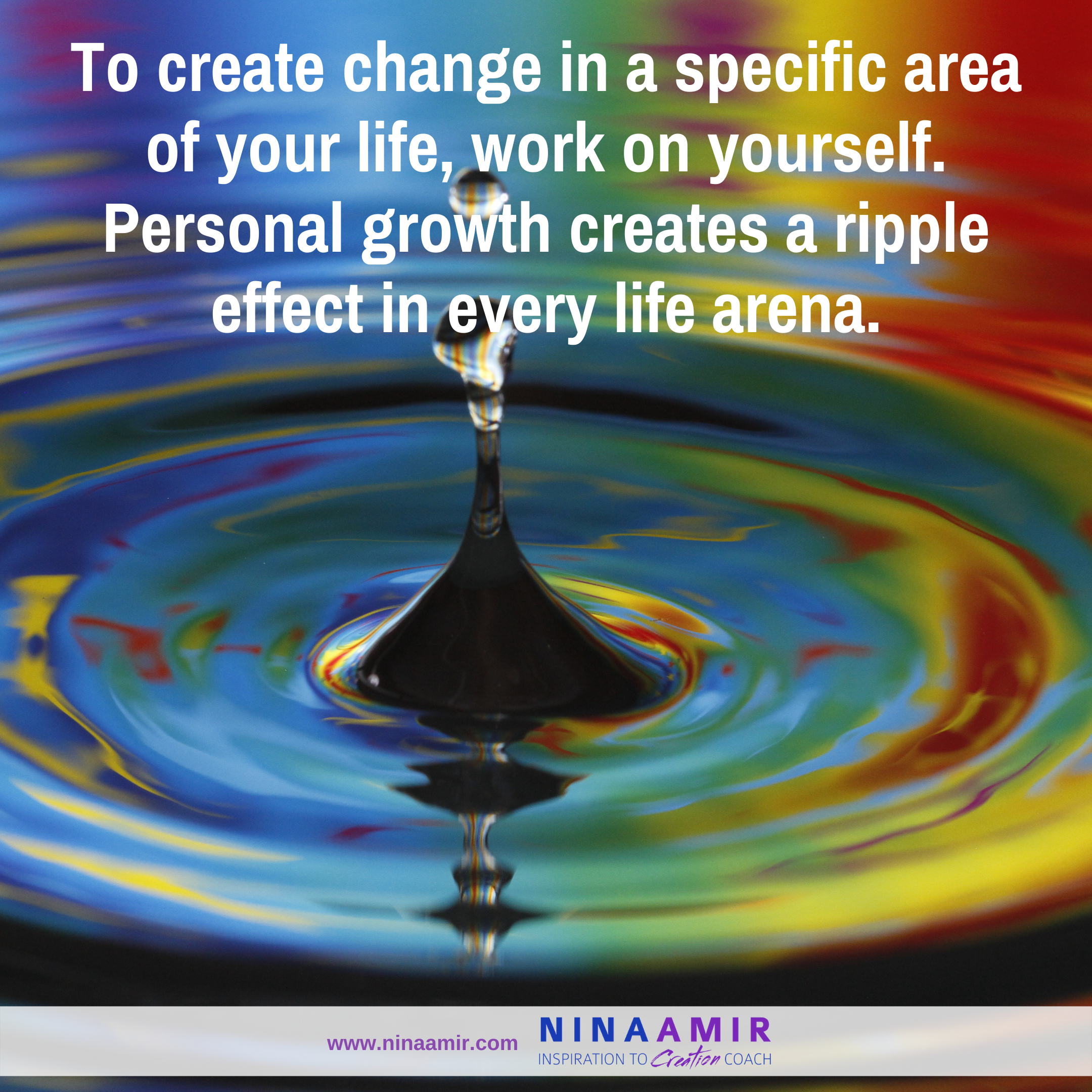 My potential Certified High Performance Coaching client told me his goal was to increase his income. Yet, in our strategy session, we focused on spending more quality time with his kids and wife. At the end of the session, he said, "I'm not sure how time away from work is going to help me hit my financial target."
Another potential client wanted to attract more clients without doing as much marketing. He asked, "How will working on the pillars of high performance—clarity, energy, courage, productivity, and influence—help me do that?"
Yet another person signed up for a free Certified High Performance Coaching strategy session, and he wanted to grow his business and spend more time writing. After he hired me, one topic came up in every session—his desire for a romantic relationship. And we spent much of our time discussing this life arena.
So why would you hire a Certified High Performance Coach (CHPC) if you want to improve your business? And, if you want only to work on one life arena—like health, relationship, or career—why would you hire a CHPC rather than a nutrition coach or personal trainer, a counselor or therapist, or a career or business coach?
You would hire a CHPC specifically because he or she does not specialize in any one of those life arenas. Like other CHPCs, my specialty is personal development. I focus on you—all of you. The results I strive to help you achieve come from a laser focus on your personal growth.
As you grow as a person, every area of your life improves.
The Ripple Affect
Certified High Performance Coaching—or any type of personal development work—helps you get results in the life arenas that concern you most, like your marriage or your business. These results are achieved by concentrating on the things that impact every area of your life. In the process, a ripple effect occurs.
Focus on courage, and your clarity, energy, productivity, and influence improve. That could mean your income goes up, you land more clients, you strengthen your relationship with your children, or you find a new romantic partner.
Focus on productivity, and your relationships, career opportunities, and health improve. You will have more time to spend with those you love and on your hobbies, too, which will make you happier. And you'll feel bolder about taking on new projects and accomplishing your goals.
Focus on improving your health—and you become more effective at work, increase your self-esteem, have the energy to play with your children, and have a greater desire to be intimate with your partner. You become happier, more confident, and more excited about your life.
No matter what area you focus on improving, you see increased levels of performance in other life arenas as well. Work on you, and watch the ripple move through your entire life.
The Proof
Don't believe me? I've got proof that Certified High Performance Coaching causes a ripple effect in every area of your life.
In the largest and most comprehensive high performance study ever conducted, the High Performance Indicator (HPI), a professional performance scale used to measure the factors that matter most in predicting individual high performance (as defined as long-term success), analyzed 100 human performance variables in six key categories proven to relate to a person's long-term success potential. The HPI proved to strongly correlate with external measures of success, like:
sales performance
academic GPA performance
promotion odds
education level
financial success
Additionally, the HPI proved predictive of important life outcomes, like:
happiness
health
positive relationships
education level
life satisfaction
confidence
work quality
income
The science demonstrates that, if you focus on developing habits that help you seek clarity, generate energy, raise necessity, increase productivity, develop influence, and demonstrate courage, all areas of your life improve.
My Experience
I've found this to be true in my own life.
I wanted to write more—to spend more of my time producing books, which I feel is the way for me to fulfill my purpose. I worked with a CHPC who helped me gain clarity on my "dream day" and develop the courage to set up my schedule so I could, indeed, have a perfect day most days.
The result? Not only am I more productive, but I know my priorities and purpose and allow them to guide my actions every day. I write every morning, and I am making progress on my book. I'm also happier. And I have more free time to exercise and pursue hobbies, which has made me happier. As a result, my marriage has also improved.
The more I align with my purpose and gain clarity about and courage to fulfill it, the more potential clients are attracted to me. Thus, my business landscape is changing for the better as well.
Work on All of You at Once
I'm not telling you not to hire a business coach, personal trainer, or relationship counselor. You can do that, especially if you have one area in which you feel you need a very specific type of help. (I have a personal trainer because he teaches me how to become physically stronger.)
But if you want to see dramatic improvements in your entire life, seek out a CHPC. Work on all of you at once.
After all, your life is not made up of separate parts. Each part is connected to the other.
Your health, for example, affects your ability to be productive in any endeavor. You need clarity to make decisions about what to eat, whether to stay married, and what to work on next. Without courage, you will feel stuck and unable to take action personally and professionally.
Your life is like a pond. Every creature and plant in the pond is reliant, to some extent, on the other. Too little algae and the fish and plants have less oxygen. Not enough water, the plants and fish die.
Throw a Stone in the Water
If you want to see the most significant and fastest changes in yourself and your life, throw a stone in the pond of your life and create some ripples.
Yes, you can do that by working on just one area, but that creates a much smaller ripple affect.
When you work on your personal development, you throw a big stone in the pond and create the kind of ripple effect that washes over and transforms each life arena. Not only that, the effects go beyond your own experience and impact your friends, family, co-workers, and just about anyone or anything with which you come into contact.
Have you done any type of personal development work and seen the ripple effect in your life? Tell me in a comment below.

Never miss one of my videos! Click here to subscribe to my YouTube channel.