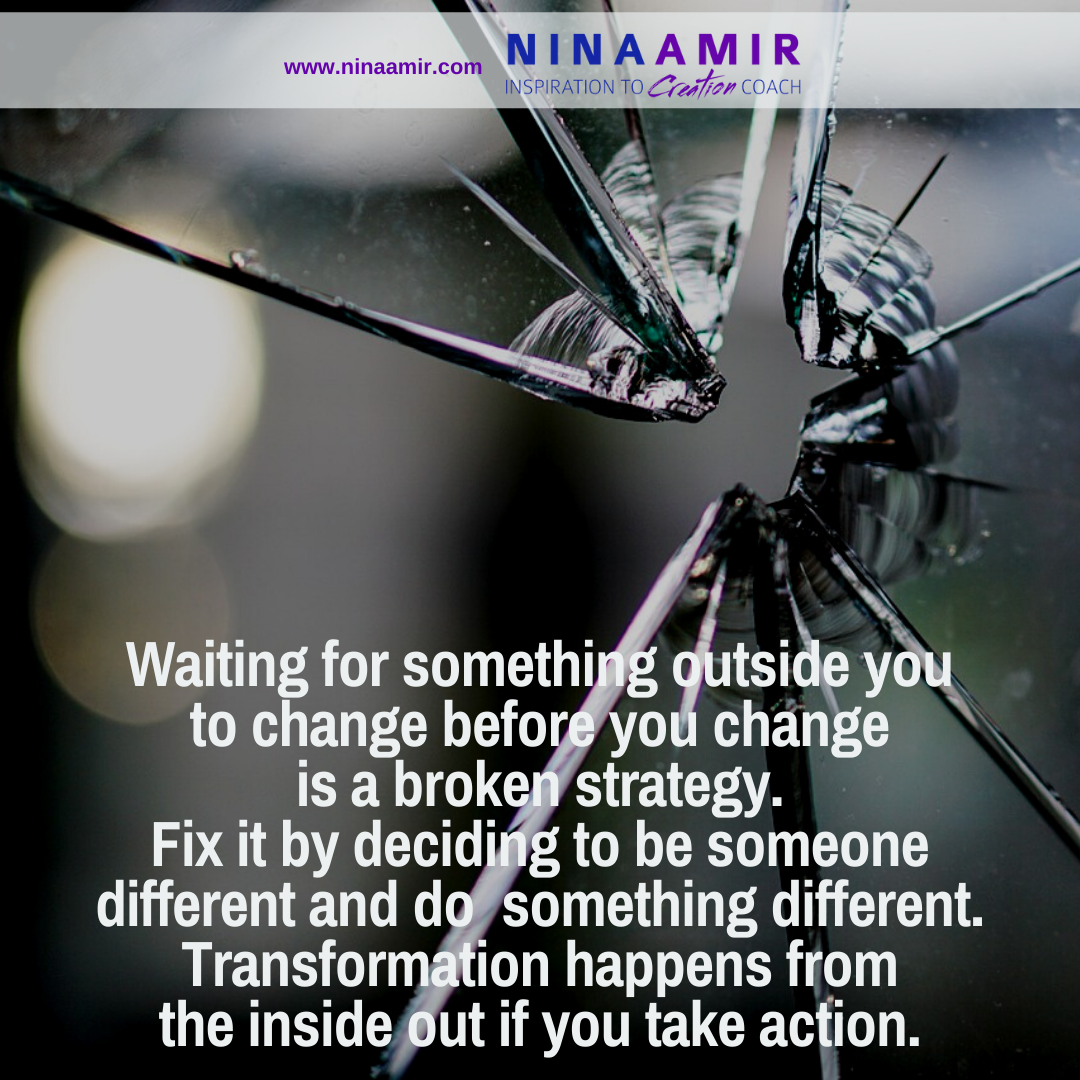 I'm going to go out on a limb and make an assumption about you. I assume you read my blog because you want to change. I mean, that's what I talk about incessantly…transformation…personal and spiritual growth. So, why else would you be here?
But let me ask you a question—and, please, be honest when you answer: Have you changed?
In other words, have you taken any action…or different action…because of what you read here on this site?
For instance, have you developed a new habit, changed your identity, committed to something and kept your commitment, made a decision…anything like that?
If not, why?
After all, you say you want to change. You read my posts…or watch my YouTube videos…and what then?
Maybe you briefly consider what I wrote, and then you go about your day thinking and behaving the same way you did before you read the post. That just won't cut it if you want to change.
(Maybe you just say you want to change. Lots of people talk about desiring change but never do anything different. Is that you?)
Perhaps you expect change to happen magically. Possibly you imagine the transformation fairly tapping you on the head with her wand and, voilà, you are transformed.
I hate to tell you this, but transformation doesn't work that way.
Transformation Requires Implementation
I was at fault for expecting transformation to happen magically for years. I would read books and posts, watch videos, attend seminars, workshops and retreats, but I didn't actually change. And it's no wonder…
I didn't apply what I learned.
And I didn't do anything different.
Nor did I implement.
In fact, I didn't change who I was or how I approached life.
It's no wonder, therefore, that nothing changed despite my so-called efforts at transformation.
Plain and simple, nothing changes until something changes. You must implement what you learn!
When You Pay, You Apply
Coaches and online marketers say that people who do things for free, like reading blogs, watching videos, or attending online webinars or summits, don't take action on the information provided. I think that's true.
Looking at my own life, I've been more likely to implement what I learn after paying for a webinar, seminar, or coaching program, for instance. However, I would say I implement in direct relationship to the investment I make.
I can't tell you how many online programs I own that cost $200 or less that I've never even opened or finished watching the first module. And there are the ones I did open or attend—and even took notes—but never applied.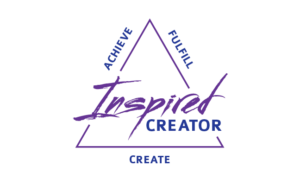 I didn't have enough skin in the game. Nor was I serious about changing.
However, about a year and a half ago, I was so fed up with feeling stuck that I took a leap of faith. I paid $3,000—money I didn't have saved and that I knew should be contributed to family finances—on a transformational coaching program. It was similar to the program I created, the Inspired Creator Community, but I couldn't coach myself. And I needed a coach…badly.
What do you think happened? I applied. I implemented. Plus, I did these things at a higher level and with more commitment because of the sizable investment.
As a result, I changed. I experienced transformation.
Transformation is in the Transaction
Another thing I often hear is that the transformation is in the transaction. When you hit "pay," change begins. Indeed, you start learning lessons immediately after registering for a course or program.
At the moment I plunked down that 3K for the coaching program, I changed. The simple fact that I decided to invest in myself in a way I never had before represented a new action.
That one decision and action—clicking "Register Now"—changed me.
Stop Waiting for Different Circumstances
Now, I could have waited until I had the money before investing in that program. And I've done that many times in the past.
I used to follow my head before my heart and intuition. I allowed fear to dictate my decisions. But not that day…and no longer.
I've stopped worrying about my circumstances—not enough money, not enough time, for instance—when making such a decision. Instead, I listen to my intuition. I also dismiss fear, which is just my negative thoughts about the future.
I knew I wanted—needed—help to get unstuck. I was motivated.
Then I heard this guy speak and resonated with him and his message. So I watched and listened for about a week. And the feeling never left…you know the one. The distinct sense that this was the right thing for me…my best next step.
When that happens, it's your soul, or Higher Self, whispering, "This is what you need!"
And I was tired of being stuck. So I decided to do something to get myself unstuck. And I chose to do it then, despite my circumstances.
Change Happens from Within
Here's the thing: your circumstances won't change until you do.
So, I could have continued saying, "I'm stuck." I could have kept making excuses—"I don't have the money," "I don't have the time," "My kids are too young (or parents too old),""My partner will kill me if I spend that amount of money on myself." And everything would have just stayed the same.
I'd stay the same, and so would my life, including my income level, relationships, health, and other life arenas.
Or I could change my circumstances by changing myself.
Change is an Inside Job
Change is an inside job. When you change on the inside, your outside world changes, too. That means your circumstances change.
Since I invested in myself (or that program), I have changed on the inside. Because of that fact, here's what changed in my outer life:
I'm still married—before the program, I was planning to ask for a divorce.
I increased my income (and I did it without changing anything in my business except a few prices).
I've started writing again (after a 4+ year creative slump).
I dropped almost 10 pounds of weight.
I love myself more.
I set boundaries frequently.
I've regained my confidence.
I have a greater ability to show up authentically.
I speak my truth—even if that's scary or someone won't like what I have to say.
I have better habits, including a morning routine.
I developed more courage (and even moved from California to New Mexico).
None of that would be true if I waited for my circumstances to change before I decided and took action. Of course, investing in myself helped, too!
Of course, I also applied what I learned. I executed all the strategies presented to me. And that implementation caused me to change from the inside out.
What are You Waiting For?
So, when will you change? Today…right now. Tomorrow? Next month? Next year?
Why are you waiting, or what are you waiting for?
If you are waiting for something outside you to change before you change, that's a broken strategy. But you can fix it.
First, you have to change. Become the person who can do the things necessary to create whatever transformation you want or to have what you desire. Then, your external world will change, too.
Consider what you and your life will be like if that external circumstance you are waiting for never arrives. What if you never have the money or the time, for instance? What will change? What will your life be like in six months, a year, or six years?
But you could take a leap of faith like I did and invest in becoming the best you possible. What might become possible if you did that?
Imagine following your intuition and registering for a program that holds the potential to help you transform into the type of person you know you can be… Imagine doing what you know, deep down inside, is necessary to be someone who can create the life you truly desire… What then? What would your life be like in six months, a year, or six years?
The second scenario is much more attractive than the first, is it not?
So what are you waiting for?
The Perfect Time is Now
There will never be a perfect time or circumstances to begin the transformation process. There is only now and your desire to step into the next best version of yourself and create the life you desire.
So stop waiting and doubting if you should invest in yourself. Stop worrying about what others will think or the negative consequence of taking action. Instead, trust yourself and focus on the possible positive outcomes of taking action.
The time for change is now.
Even if all you do is continue reading my blog or watching my YouTube videos, do one thing differently. Take one tidbit that you learned from any post one on my site or video on my station, and put it to use. Implement. Apply.
That's how you begin creating change.
But, please… Don't just read or watch, thinking that's enough to create change. It's not.
Decide to change. Commit to your transformation, and then take action. Apply something…anything! That's how you create transformation.
What one thing will you commit to doing differently after reading this post? Tell me in a comment below. And please share this post with a friend.

Never miss one of my videos! Click here to subscribe to my YouTube channel.
Photo courtesy of animaflorapicsstock.
Feeling like you're not where you want to be in life?
Get the coaching and guidance you need to become unstuck, and make progress towards the goals you really desire.