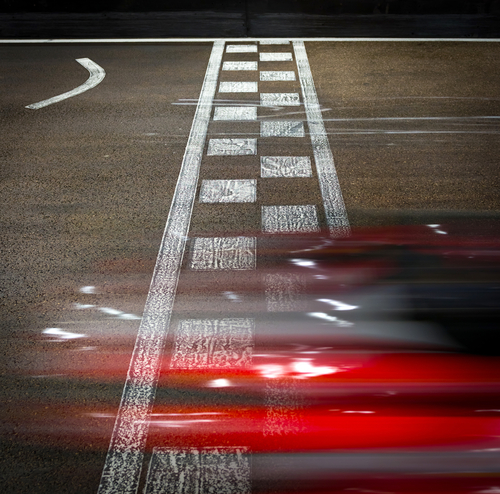 I believe many people have a misconception about the term "high performance." They think it relates only to how they handle their professional lives, and they equate it to machines, like cars. However, to a great extent, these are misconceptions. Let me explain what high performance is and why you need it.
What Does High Performance Mean?
High performance means excelling beyond standard norms consistently and long term—not occasionally. When you live a high-performance life, you experience the ongoing feeling of full engagement, joy, and confidence that comes from living from your best self every moment of every day.
You can have high performance in every area of your life. That means you can experience high performance in your personal or professional life or both. High performance affects your physiology, psychology, productivity, and persuasion skills. It also affects your ability to be present in every moment and to fulfill your purpose.
Why Do You Need High Performance?
If you intentionally approach your life as a high performer, bringing engagement, joy, and confidence, as well as presence and purpose, to everything you do, you find yourself performing like a race car. You consistently keep your mental and physical engine generating positive states of being that help you get where you want to go. And all your systems will run smoothly, helping you "race" toward your goals and dreams.
High-performance tools help you focus and intentionally live your life despite the distractions and demands you encounter daily. It's a tool to improve yourself, your relationships, you health, your work, and your life.
As a high performer, you develop the ability to create the life you desire. You notice where you are in your life—and determine if you aren't happy with that place—and choose consciously to live a different quality or type of life. You then courageously take action to create that life. You aren't satisfied with the character with which you were born. You decide what type of character you want to possess, and you develop habits that support becoming that person—your best self.
That's how you exhibit high performance. And that's how you create a high-performance life.
Race to Your Best Self
There's a difference between a race car and a high performer. Despite an experienced driver, a race car sometimes spins out of control. The car's high performance can prove unreliable—the car can run out of gas, have an engine problem, or, if it gets sideswiped or rear-ended, it can lose its ability to be navigated to safety.
High performers know how to avoid crashes and keep their "engines" running smoothly in all situations. They know how to steer their vehicles in a deliberate and consistent manner toward the finish line. That means they are more likely to finish the race.
High performance helps you learn to generate the energy and intentionality necessary to "race" forward toward your goals and dreams. As a high performer, you know how to maneuver smoothly around every corner, past every obstacle, and through traffic jams. You maintain (or regain) equilibrium when you get "bumped," encounter a flat tire, or get squeezed out of your spot on the track.
Isn't it time you got into the driver's seat of your life and took control of the wheel? Isn't it time you took your foot off the brake and hit the gas? Of course, it is.

If you want to develop high-performance skills, habits, and character traits so you
A
chieve
M
ore
I
nspired
R
esults in all areas of your life, discover how
Certified High Performance Coaching
might help you fulfill your potential and live your life with more clarity, courage, energy, productivity, and influence—and success.
Apply for a 1-hour FREE High Performance Coaching session with me today when you click here.
Download the free session application, and submit it. If I think you are a good fit for Certified High Performance Coaching, I'll contact you to schedule a session. (Apply to find out how you can receive a
FREE ticket to Brendon Burchard's next High Performance Academy
– valued at $997.)
Photo copyright: Franck Boston|Shutterstock.com