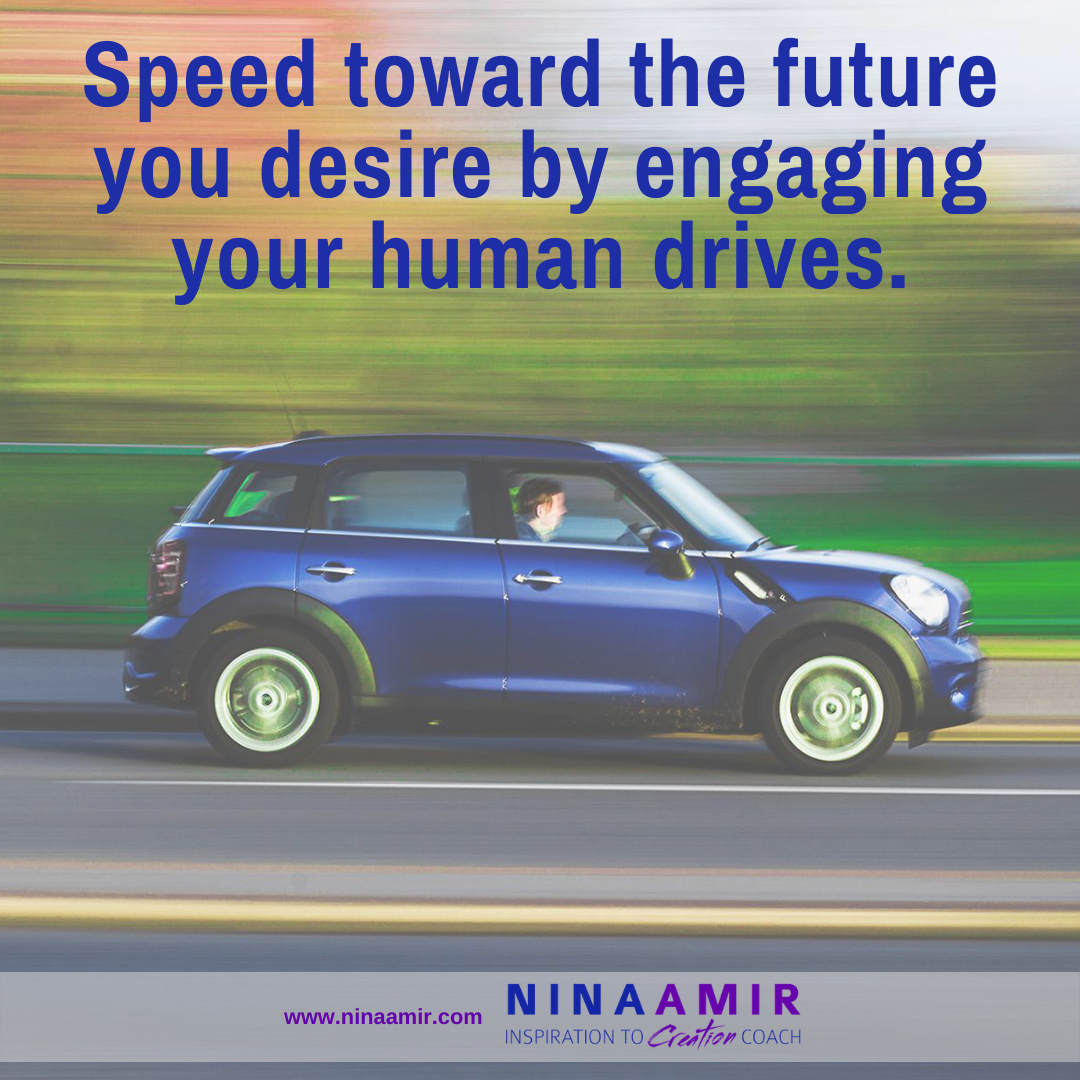 Are you inching toward the future in low gear powered by an engine that's on the verge of conking out? It's hard to make any progress when you spend most of your time sitting by the side of the road cursing your broken-down vehicle. The smoke rising from underneath the hood leaves you wishing you could turbocharge your ability to travel quickly toward the life of your dreams.
That vehicle… it's you.
A few years ago, I found myself in the same position. I would turn the key in the ignition, but nothing would happen. Then I learned something that kickstarted my engine into high gear. Now all my cylinders are firing, and I'm moving forward faster than I thought possible.
The Secret to a Turbocharged Life
In 2017, I re-certified as a High Performance Coach for the second time and received access to the second set of high performance coaching sessions. Previously, I'd only had the 12 "core" sessions. These additional sessions, called "The Charge Sessions," are based on the human drives framework Brendon Burchard teaches in his book, The Charge.
At that point in my life, I felt like my battery was drained. I found it hard to find the energy, excitement, passion, or enthusiasm for anything—exercise, coaching, writing, relationships, learning, and developing positive habits.
So I hired a colleague to coach me on The Charge Sessions and began applying the human drives framework. The result was profound. My levels of energy, motivation, creativity, passion, enthusiasm, and purpose increased 50% or more. And when I coached my clients on these sessions, they had the exact same results!
Let me explain why this framework is so powerful.
Operate from a Soul Level
The human drives framework identifies 10 human drives. When you engage these drives, you "charge up" your life. Apply them to any area of your life—relationships, health, career, or hobbies, and you increase the number of cylinders moving you toward your goals.
Additionally, you begin living a life that feeds your soul. When you operate from a soul level, life flows smoothly and quickly forward toward your desires. After all, your soul expresses itself through these drives. And when you allow that to happen, the quality of your life changes significantly. You begin thriving rather than surviving. And you find yourself living meaningfully, enthusiastically, purposefully, and soulfully.
Let me tell you a bit about each drive and the impact it can have on your life.
Applying the Human Drives Framework
Control—When you engage the drive for positive control, you put your hands on the steering wheel of your life. While too much control isn't a good thing, it is useful to control the things you can control. Control the things that make you feel happy, alive, enthusiastic, and fulfilled—no matter what goes on around you. Control your mindset, behavior, level of fulfillment, how you show up, and your emotional state. These are things worth controlling.
Competence—The more competent you feel about any area of your life, the more confidence you develop. Engage the drive for competence at a higher level, and you level up your ability to do just about anything you set your mind to. The things that have felt out of your comfort zone will now move within that zone. The more competence you have, the more confidence you possess—and vice versa. This is called the Competence-Confidence Loop.
Congruence—When you stop hiding your authentic self from the world, you allow others to truly understand who you are and why they should associate with you. More importantly, the more you align your inner and outer selves, the more easily every aspect of your life flows.
Caring—When you can connect with your drive to care for others, you approach every task with a focus on contribution and service. The more caring you are, the more people will be drawn to you—and the more significant difference you will make. It's often said that love is the most potent power in the world; caring expresses love. However, activating this drive is not just about caring for others. You also must care for yourself and the things that are most important to you.
Connection—Humans are built for connection. In fact, babies die if they are not allowed to connect with other humans. But all humans feel the effects of lack of contact, such as during the COVID-19 pandemic. Many teens have committed suicide while unable to attend school or see friends. The more you engage the drive for connection, the more you will grow and thrive.
Change—You may have mixed feelings about change, but you feel inspired, excited, and energized when you engage this drive. As a result, you'll be motivated, bold, and creative. Personal and spiritual growth are about change. To step into your best or highest self and achieve your potential and fulfill your purpose, you need to develop new habits and mindsets. If you aren't changing and growing, you are dying.
Challenge—To activate this drive, challenge yourself to do something new or difficult. Move out of your comfort zone. Stretch! As you do so, you'll find yourself requiring more of yourself each day and feeling more alive. Lack of challenge leads to boredom, which leads you to stagnation, complacency, and a life far from fully lived. Challenge allows you to stretch and grow and experience the excitement and satisfaction of pushing past your limits.
Creative Expression—We are all born with a drive to express ourselves creatively. However, when you engage this drive, you'll discover numerous benefits. Not the least of these is a way to express your unique gifts. Remember that creativity comes in many forms, such as solving problems, writing books, or developing beautiful gardens. No matter your creative talent or interest, your soul calls out for you to express in this manner. And the more you do, the more connected you feel to your true essence.
Contribution—You have an inherent drive to contribute. The more you activate this drive, the more focused you become on service to others. Your soul—your very nature—guides you to be of service to others. And when you make a positive difference in the world, your life has meaning. Your contribution is a way to fulfill your purpose in this lifetime.
Consciousness—This human drive pushes you to go deeper, be more present, understand yourself and others, and ask (and answer) the big questions of life. The more you activate this drive, the more you tap into the wisdom that will give your personal and professional life a transformative quality. There is so much more to this life than what we see. Become aware…be mindful…and you will experience inner and outer guidance and a new perspective on the human experience.
Engage the Human Drives
As I write this, you have about 10 months left in the year. I challenge you to focus on engaging one drive per month—and watch the transformation you achieve. If you are reading this at some other point in the year, no worries. Commit to heightening your awareness and applying one drive per month for 10 sequential months.
Of course, you can attempt to engage all 10 drives in some manner over the next 30 days—an admirable challenge! Or choose to activate two or three per month at a higher level than you have to date. Then watch yourself, your life, and your results take off…fast!
Before you begin, rank the current degree of charge you feel. (Use a scale of 1 to 10 with 10 representing supercharged and 1 a dead battery.) Then, 30 days later, rank yourself again. Continue on in this manner until you feel fully charged.
If you keep your attention on engaging the human drives, before long, you'll be turbocharged! You'll find it possible to move forward faster toward your goals in every life arena than you thought possible! And you will find yourself expressing from your soul, taking actions that are inspired and on-purpose, and making a more significant impact on friends, family, and your community.
If you want to discover more ways to engage the 10 human drives, join the Inspired Creator Community.
How are you engaging the human drives? Tell me in a comment below—and share how doing so affects your life. Also…please share this post with a friend!
Never miss one of my videos! Click here to subscribe to my YouTube channel.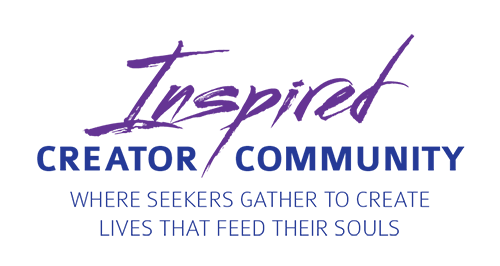 Ready to access your powerful creative ability? Join the Inspired Creator Community. As a member, you will learn how to achieve your potential and fulfill your purpose. Also, you will gain access to a world-class Certified High Performance Coaching program, a proprietary Inspired Results Coaching program, Author Coaching, and strategies for living a life that feeds your soul. As you will discover, you are a powerful creator. It's time to create what you desire, is it not?